Services
At Renault Trucks, we are convinced that services and relations with both our customers and their drivers are just as important as the quality of our products. Our network of authorised dealers, with more than 1,400 service points, provides support for operators in over 100 countries.
Renault Trucks services specifically address your needs, whatever your business, the size of your company or its requirements.
 
SUPPORTING YOU IN YOUR BUSINESS
We provide services to secure your transport or logistics business aimed at helping you optimise your company's profitability, including solutions to support your business development, optimise your transport capacity according to demand and ensure the safety of drivers and transported goods.
HELPING YOU TO TRAIN AND KEEP YOUR DRIVERS
Because we know how valuable experienced drivers are to transport and logistics companies, we offer solutions to boost the appeal of your company and ensure their loyalty, such as vehicle personalisation, communication aids, planning tools, security solutions and applications to make everyday life easier.
We also provide services to improve driver performance in terms of eco-driving, safety, customer relations and compliance with legal constraints.
HELPING YOU TO BALANCE YOUR TRANSPORT CAPACITY
To support your company's business fluctuations, we provide solutions to help you match your business development to your transport capacity, including financing, leasing and rental solutions for greater flexibility in managing your cash flow. We also provide solutions for managing the life cycle of your vehicle fleet and optimising resale value, as well as services to ensure the efficiency of your fleet.
ENSURING VEHICLE AVAILABILITY
You need to be able to rely on your fleet of vehicles and that's why we have developed a range of services that guarantee you have transport capacity when you need it, including knowledge of your vehicle's condition and data; solutions for secure vehicle availability with forward planning and reduction of downtime through predictive maintenance; assistance services in the event of breakdowns or unforeseen repairs; vehicle replacement; on-site maintenance and the availability of spare parts.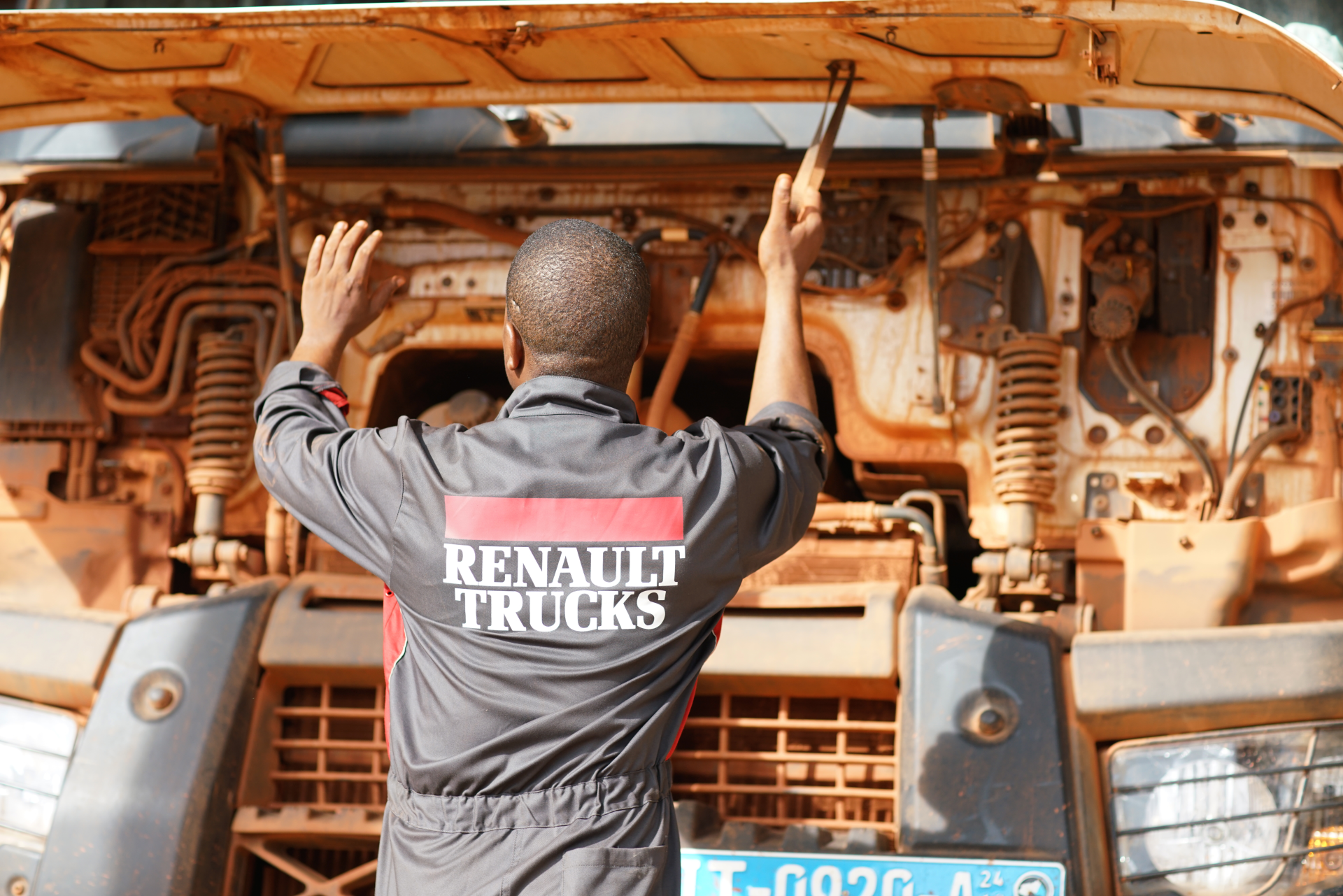 PROVIDING ENERGY MANAGEMENT SUPPORT
Our range of services includes solutions that help you control the resources you need to run your transport or logistics business. By examining the specific nature of your activity, we help you reduce the fuel consumption of your vehicles by ensuring they are energy efficient, as well as reducing their environmental impact, particularly for your operations in urban areas.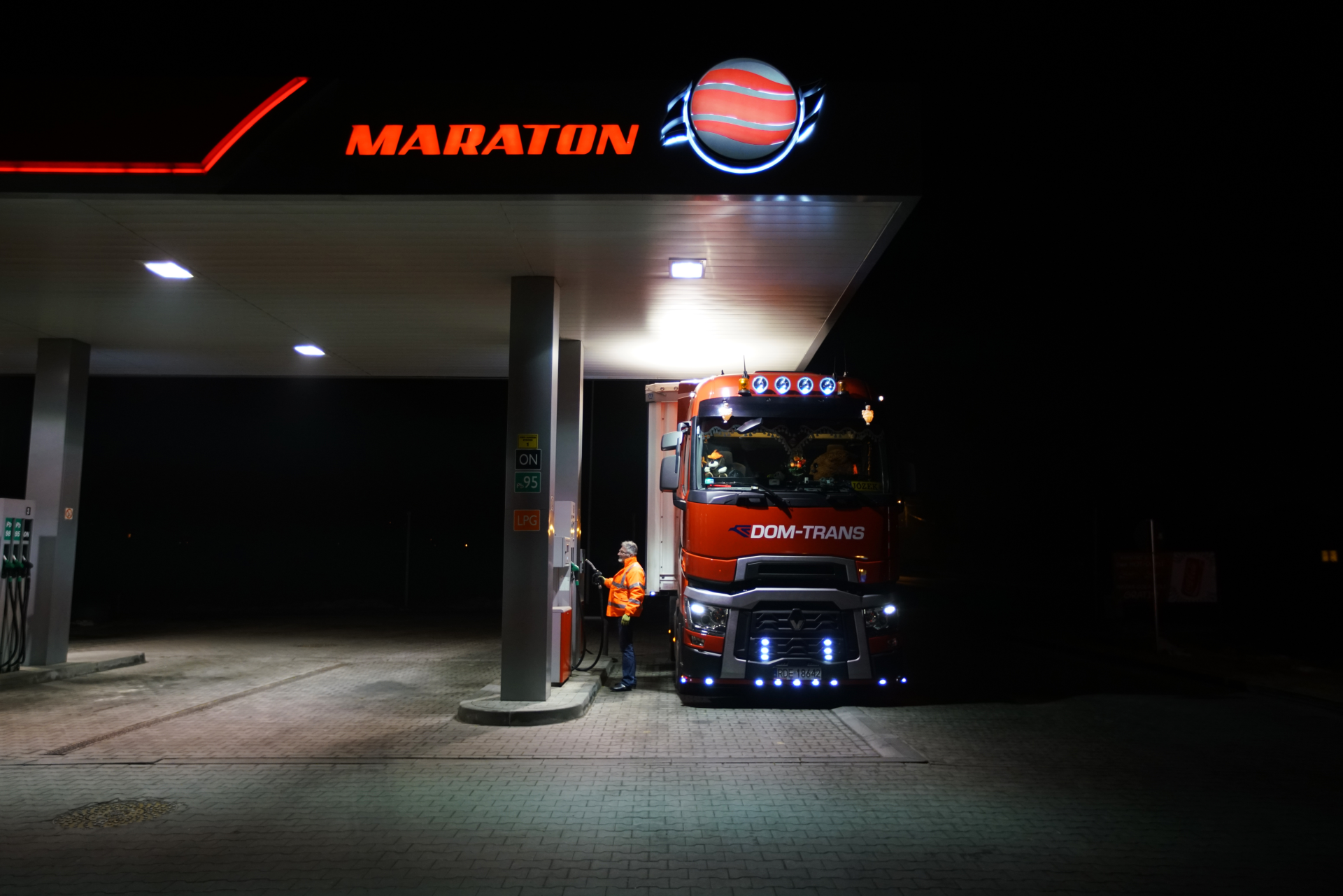 OPTIMISING THE TOTAL COST OF OWNERSHIP OF YOUR VEHICLES
As the operational costs of transport or logistics companies are partly linked to the productivity of the vehicles we supply, we provide optimised solutions to increase your profits. These solutions act on the costs linked to fuel consumption and the total cost of ownership throughout its life cycle, as well as on maintenance and repair costs, thereby direct affecting your company's bottom line. This is all because the success of your business is important to us.
START & DRIVE EXCELLENCE PREDICT: MILES AHEAD IN MAINTENANCE
By taking action before the breakdown occurs, Renault Trucks gives its customers complete peace of mind. Its Start & Drive Excellence Predict predictive maintenance contract halves downtime and makes sure the fleet stays on the road. Start & Drive Excellence Predict is based on a carefully managed service schedule and the analysis of technical data collected in real-time thanks to vehicle connectivity.