Electromobility
#JoinTheGoodMove
As a leading player in sustainable mobility, Renault Trucks committed to electric vehicles over 10 years ago in an endeavour to improve the quality of life in city centres and cut CO2 emissions to decarbonise road freight transport.
Renault Trucks offers a comprehensive range of fully electric vehicles from 650 kg to 44 t for all uses, as well as complete support for operators in their energy transition..
Moving towards zero-emission transport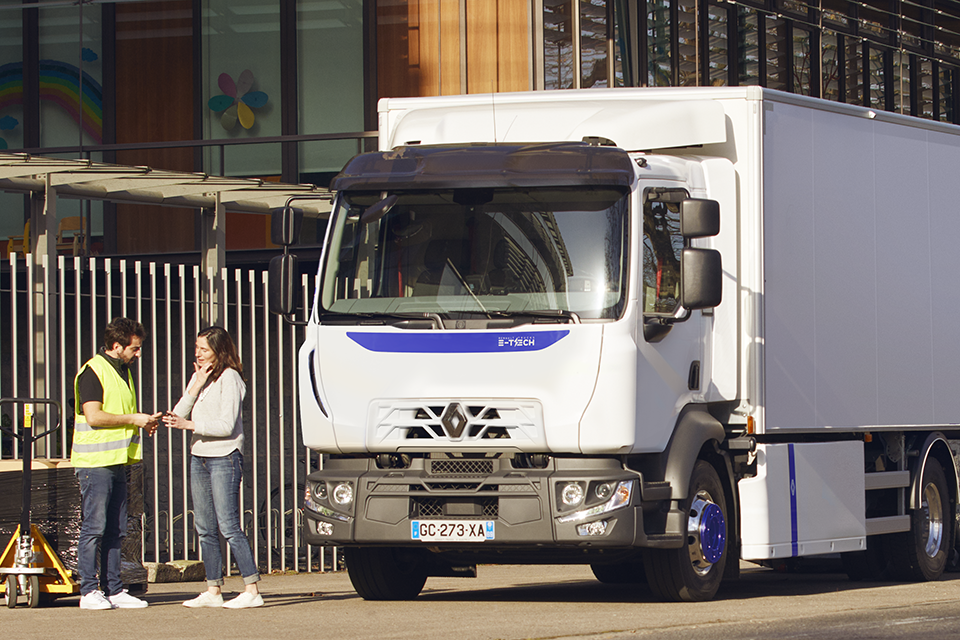 For us, electric mobility is the best answer to issues surrounding air quality and noise, as well as contributing to the decarbonisation of transport and efforts to reduce global warming.
This is why we are now offering our second generation of fully electric vehicles, featuring the Kleuster Freegônes e-cargo bike, Renault Trucks E-Tech Master, Renault Trucks E-Tech D, Renault Trucks E-Tech D Wide, Renault Trucks E-Tech C and Renault Trucks E-Tech T, a complete range from 650 to 44 t GCW.
Our medium-duty electric trucks are mass-produced in our Blainville-sur-Orne plant in Normandy. They are entirely designed by our R&D teams and manufactured on our vehicle assembly line to offer a cost-competitive solution with the same quality standard as our diesel range.
Whatever the restrictions introduced, our E-Tech range of vehicles can carry on working anywhere without any interruption. They are the ideal solution for preserving air quality and reducing congestion, as they allow silent deliveries at staggered times and produce no local pollution or CO2 emissions.
Why change to electric?
Cities welcome you with open arms
Traffic restrictions are increasingly stringent, yet city-centre access is key to your business. With our range of electric vehicles, you can enter the heart of cities and low-emission zones (LEZ), even during periods of high pollution. Operating at off-peak times for quiet deliveries, electric vehicles help reduce traffic congestion.
Enjoy the quiet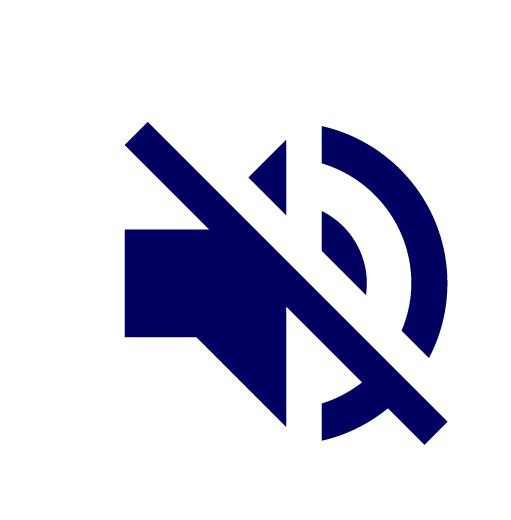 Electric trucks are quiet (10 decibels lower than a diesel truck). This is much appreciated when they deliver to stores in the street below very early in the morning! They can now drive all night long in city centres and help ease traffic during the day.
Make the move towards zero-emission mobility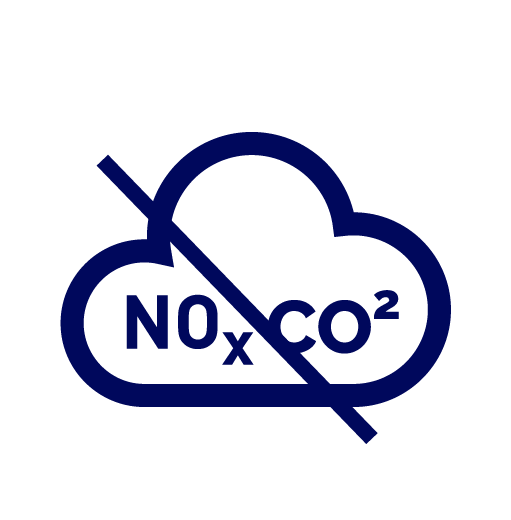 Electric trucks do not emit CO2 or NOx (nitrogen oxide) during use because they have no exhaust. The only particles emitted are due to the friction of the tyres and brake discs. Just like bicycles!
Driver comfort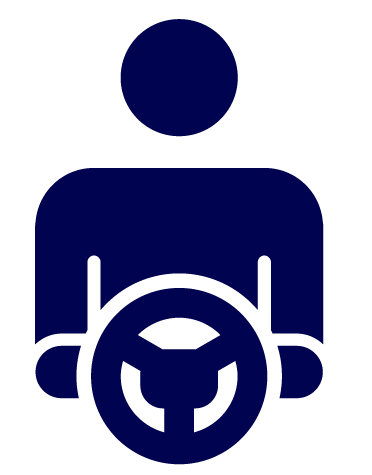 Drivers appreciate the comfort of electric vehicles, which are easy to handle and quiet. They are simply pleasant to drive.
A virtuous life cycle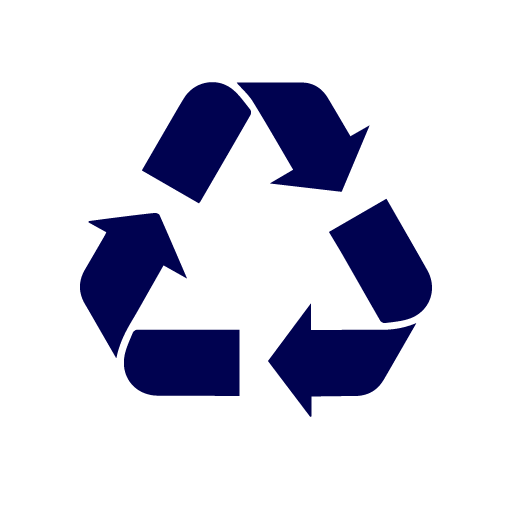 The life cycle of electric trucks is virtuous, as each part can be reused or completely transformed.
A range of 100% decarbonised vehicles

Our second generation of fully electric vehicles, from 650 kg to 44 t, meets our customers' full range of uses and requirements:
Kleuster Freegônes e-cargo bike: a three-wheeled vehicle with a range of 80 km and a total weight of up to 650 kg, the Freegônes is the solution that allows transporters operating in cities to access low-emission zones and ensure last-mile delivery in a productive and carbon-free manner. It is available in 5 versions to cover a wide range of uses.
Renault Trucks E-Tech Master Electric: 2 models, van and flatbed, with a GRW of 3.1 tonnes and a 120 km operating range, designed for urban use and last-mile deliveries.
Renault Trucks E-Tech D Electric: with a GRW of 16 tonnes, this model has been designed for the distribution of goods in cities and has a range of battery capacities from 200 to 400 kWh. It is suitable for traditional distribution assignments and comes in a range of bodywork types.
Renault Trucks E-Tech D Wide Electric: with a GRW of 19 or 26 tonnes, this is the ideal truck for transporting goods in peri-urban environments and for waste collection, with a payload comparable to that of a diesel truck. Its operating range is secured with a 265-kWh battery.
Renault Trucks E-Tech C and T: two models of up to 44 tonnes GVW, for regional transport and for the construction industry respectively.
Complete electrical solutions
Renault Trucks offers its customers complete electrification solutions. With the trucks configured to measure according to use and autonomy needs, battery and charging infrastructure solutions, high-level repair and maintenance services, financing and insurance are offered.
The manufacture of electric vehicles at Renault Trucks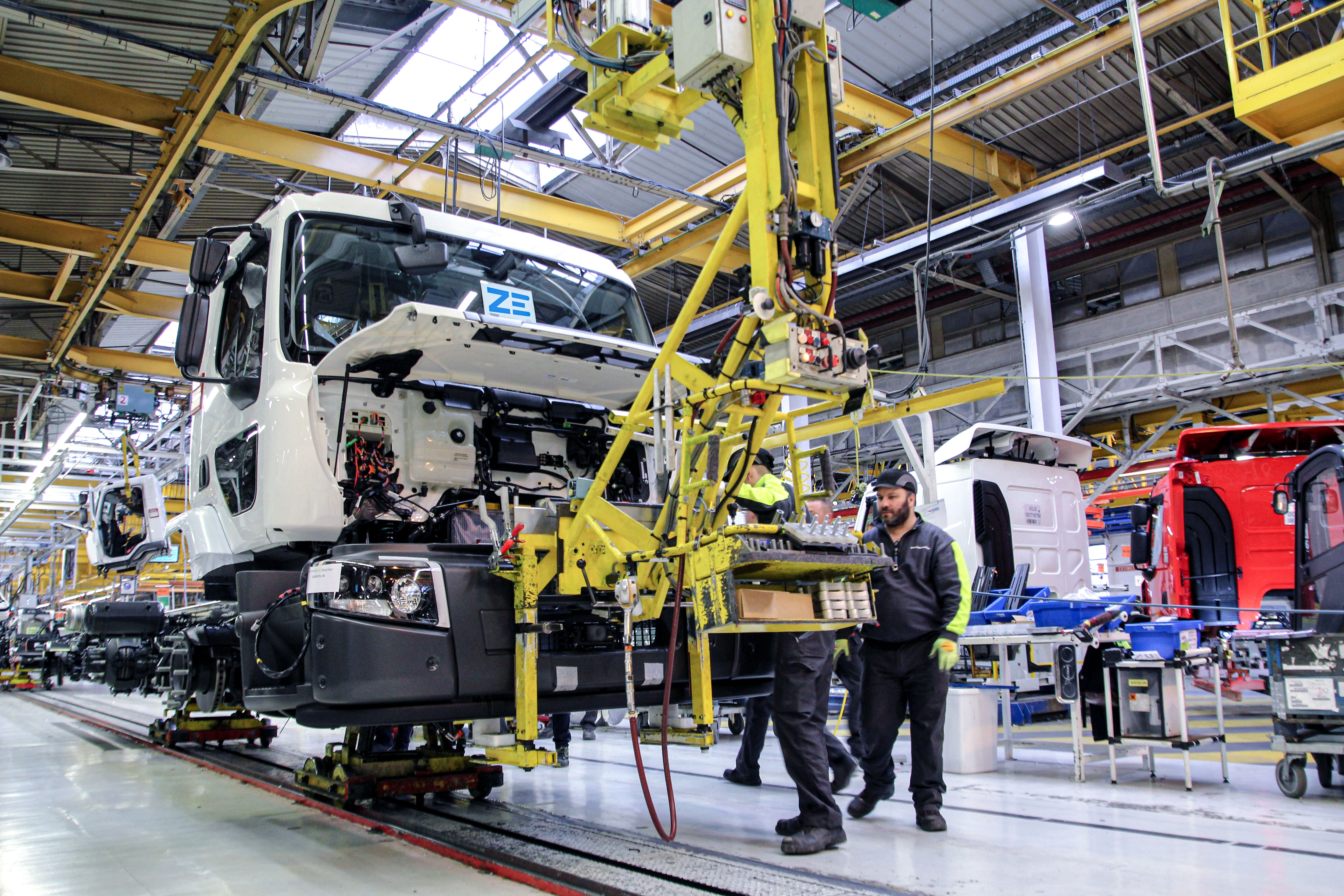 Our Renault Trucks E-Tech D (16 t) and Renault Trucks E-Tech D Wide (26 t) are assembled on the same line as their thermal equivalents, although the operations specific to electrical technology are carried out beforehand in a special unit. Accredited technicians put together various sub-assemblies specific to fully electric vehicles - powertrain, engine, gearbox and central unit - which are then transferred to the assembly line. At the end of the line, the trucks return to the special unit for other technical operations and specific quality controls. The electric vehicles are then included in the conventional manufacturing stages, with a test on the test track followed by a run on the performance bench.
In total, around 50 hours of work is required to manufacture an electric truck.
Over 10 years' experience in electric mobility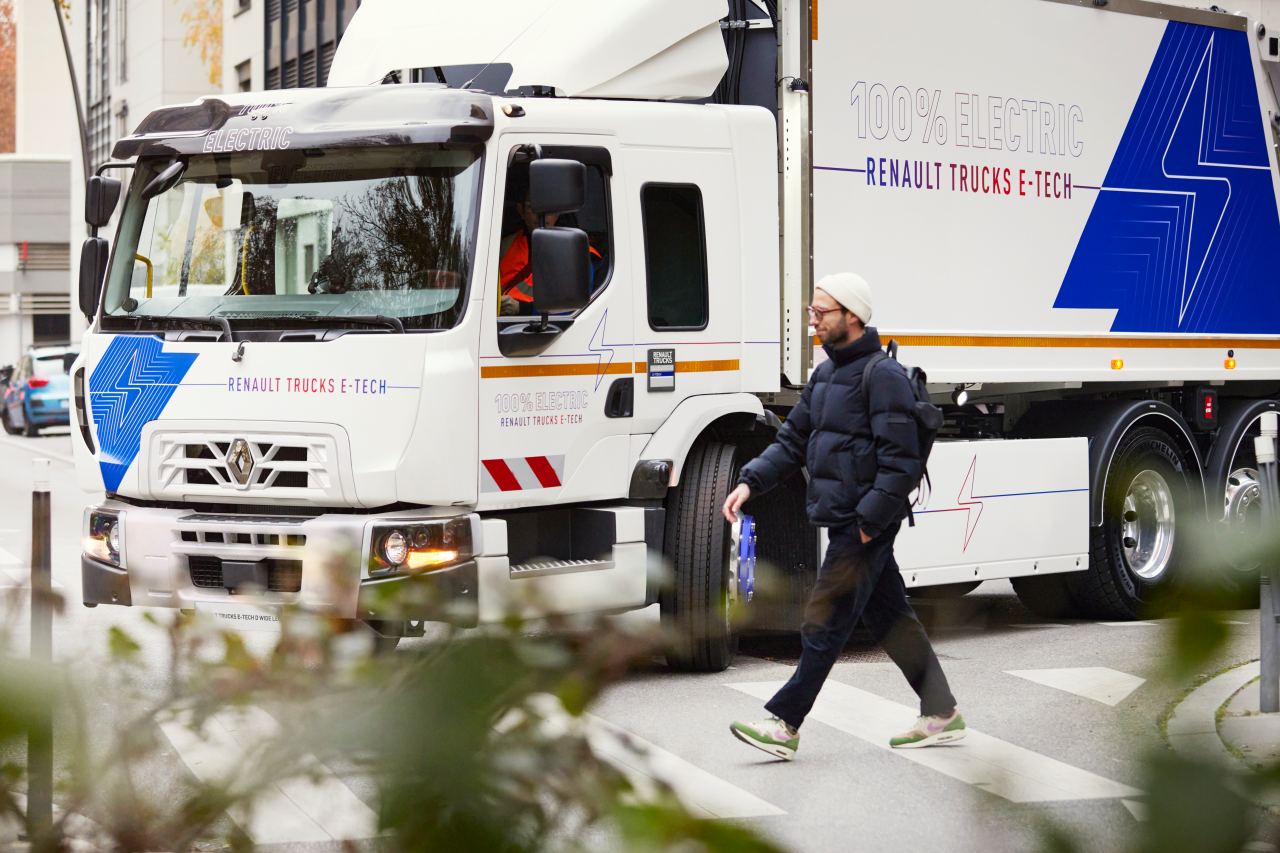 For over ten years, we have been field testing electric trucks with our partner customers to gather crucial information on use, battery behaviour, charging facilities and special maintenance needs. These tests under real operating conditions have also enabled carriers to help their own customers gain acceptance of electric technology. Renault Trucks has more than a decade of experience in fully electric trucks thanks to the Renault Maxity.
2009: the first commercial offer of a hybrid truck: the Premium Distribution Hybris
2010: the first commercialisation of electric utility vehicles with the fully electric Renault Maxity
2011: the start of a range of experiments with medium and large tonnage electric trucks in collaboration with operators.
2019: Renault Trucks offers a comprehensive range of fully electric vehicles from 3.1 to 26 t
2020: mass-production of electric medium-duty trucks
2022: Full E-tech line from 650 kg up to 44 t GCW