Our company
With 60,000 vehicles sold in 2022, Renault Trucks is one of the world leaders in heavy goods vehicles. The 9 500 employees of our company are involved in the design, production and sales of trucks and services.
 
Since 1894
Building on the legacy of more than a century of innovative French truck know-how, Renault Trucks has kept its headquarters in Lyon, France, since 1894, where all its medium and high tonnage trucks are designed and manufactured. Renault Trucks also offers a range of services that includes solutions for financing and insurance, predictive maintenance and optimizing fuel use, as well as the supply of spare parts.
 
Transport solutions provider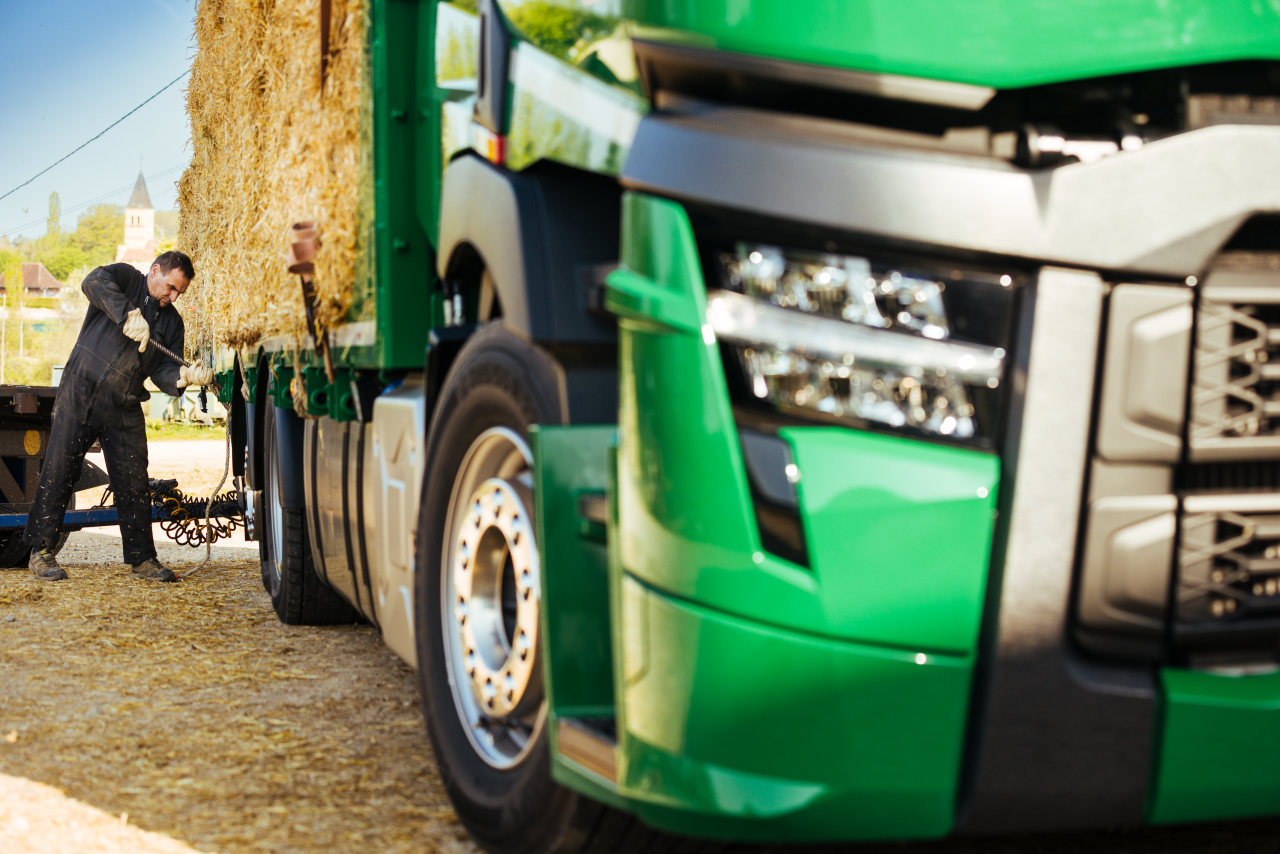 We offer our customers a wide range of new and used trucks (from 2.8 to 60 t), together with services adapted to a wide range of transport activities, including distribution, construction, heavy construction, long distance and special use. Renault Trucks vehicles are powered by diesel engines and alternative energy sources, namely electricity, compressed natural gas and biofuels.
Committed to the energy transition, Renault Trucks offers trucks with controlled fuel consumption as well as 100% electric vehicles, both with an extended operating life.
Renault Trucks vehicles and their related services are delivered to professionals through a network of over 1,400 sales and service outlets in more than 150 countries.
To supply the stock for 1,200 dealers and a dozen regional and local stores worldwide, our spare parts distribution centre in Lyon houses more than 80,000 references and can ship on a daily basis up to 15,000 references to 120 countries.
To provide assistance for customers in the purchase of their trucks, Renault Trucks Financial Services offers a complete range of financial products (credit, lease purchase, finance leases and service contracts) and insurance services (financial loss, damage and public and employer's liability).

More about our product and service offer >
 
Committed to sustainable mobility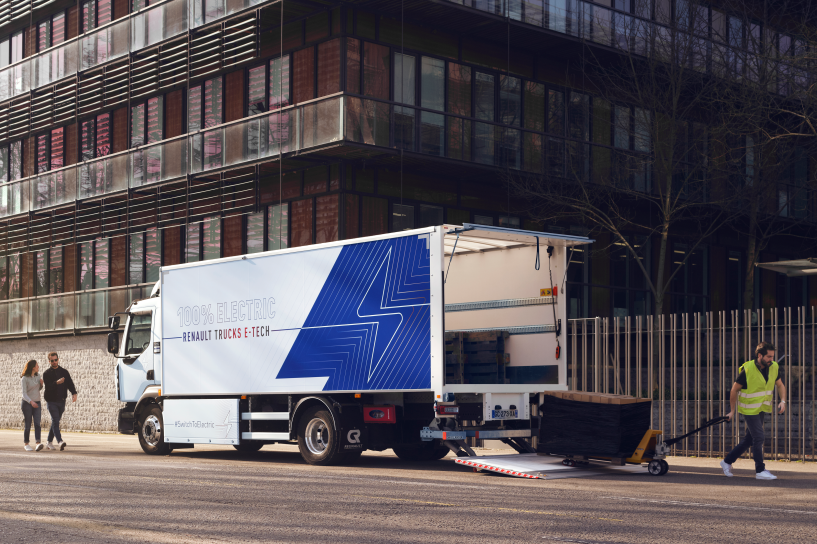 Engaged in research into maximum energy efficiency and sustainable mobility, Renault Trucks sells vehicles with a zero carbon footprint and seizes every opportunity for innovation to build a shared sustainable future.
Every day, 1,300 people are designing and developing these trucks, and 4,500 people are producing the components and assembling them. Convinced that environmental protection requires a virtuous economy, we also offer reconditioned used trucks that are perfectly adapted to the needs of hauliers and the environmental constraints of the countries in which they are used. The company is accelerating its transition to a circular economy and has set up its own recycling and reuse system for the parts for heavy goods vehicles.
Made in France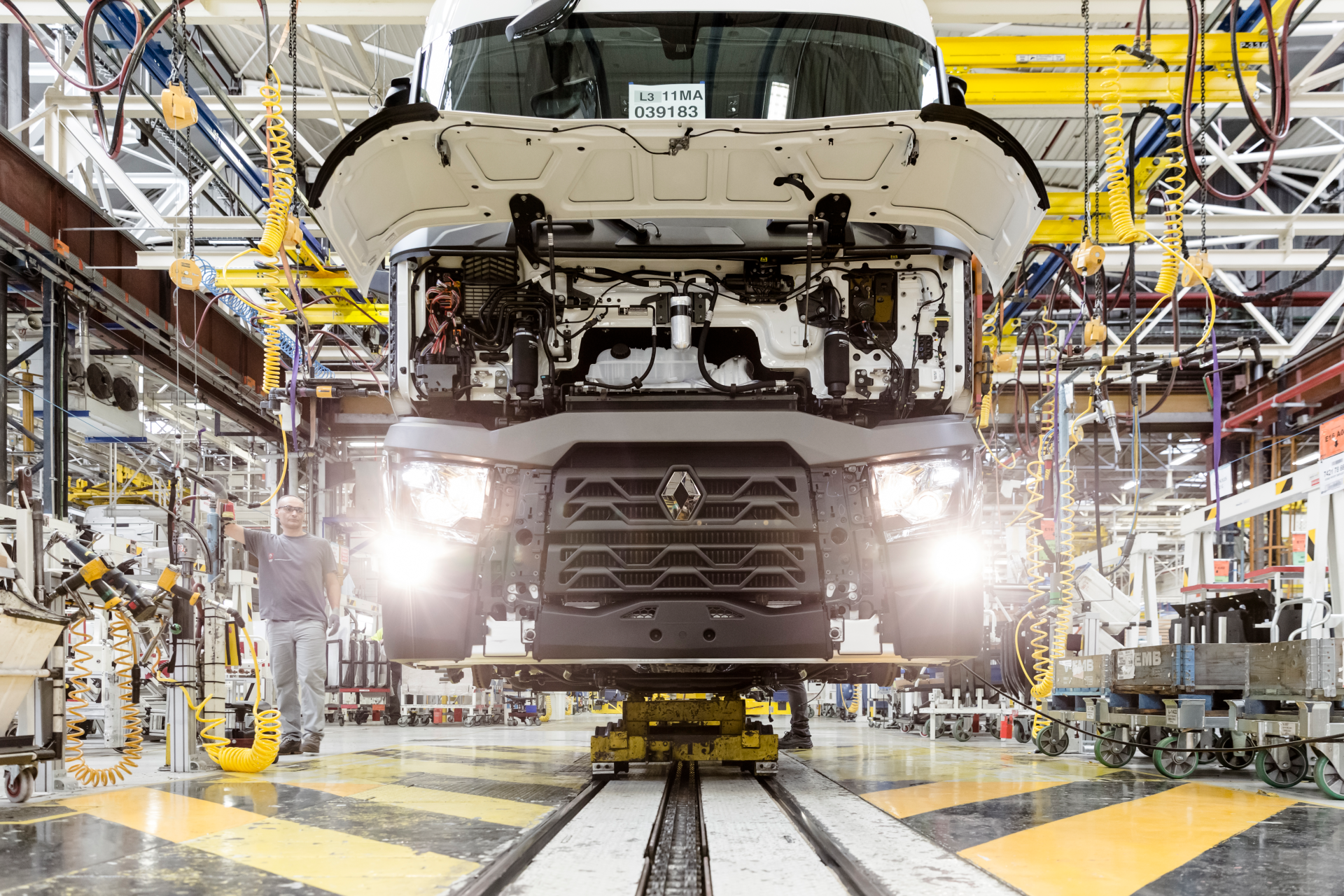 Renault Trucks manufactures its trucks and most of their components in France. For some destinations in Africa and the Middle East, we rely on local partners who assemble vehicles imported in the form of spare parts (CKD: Completely Knocked Down).
In our Saint-Priest facility near Lyon, we carry out research and development that employs 1,300 people.  Innovation is a crucial lever for anticipating the requirements of the goods transport industry and meeting climate challenges. The various business lines work hand in hand to meet new regulatory requirements for the environment and safety, as well as preparing the brand for technological changes and conducting development projects for future trucks.
Our industrial footprint >
Visit facilities >
At the heart of a major key international group
Renault Trucks, which employs 9,700 people worldwide, is part of the Volvo Group, one of the world's leading manufacturers of trucks and transport solutions.
Job offers
Discover all jobs and internship opportunities of Renault Trucks and the Volvo Group globally
Apply