Our customers
Whether they are transporters of parcels, perishable goods, powder, liquids or concrete, or logs in Indonesia, whether they are craftsmen, landscapers, building and public works contractors, removal professionals, household waste collectors, whether they work in agriculture, fire and rescue, roads, express or refrigerated deliveries, or whether they work in mines in Chile or Ghana, Renault Trucks' customers carry out a mission that is indispensable to our societies. 
Some are long-distance and the products they transport travel the whole of Europe, others operate on the scale of a country, a region or just a town and often need to squeeze through its narrow streets or operate in a low-emission zone. Whatever the routes they have to cover, to carry out their mission, operators need a reliable and suitable transport tool.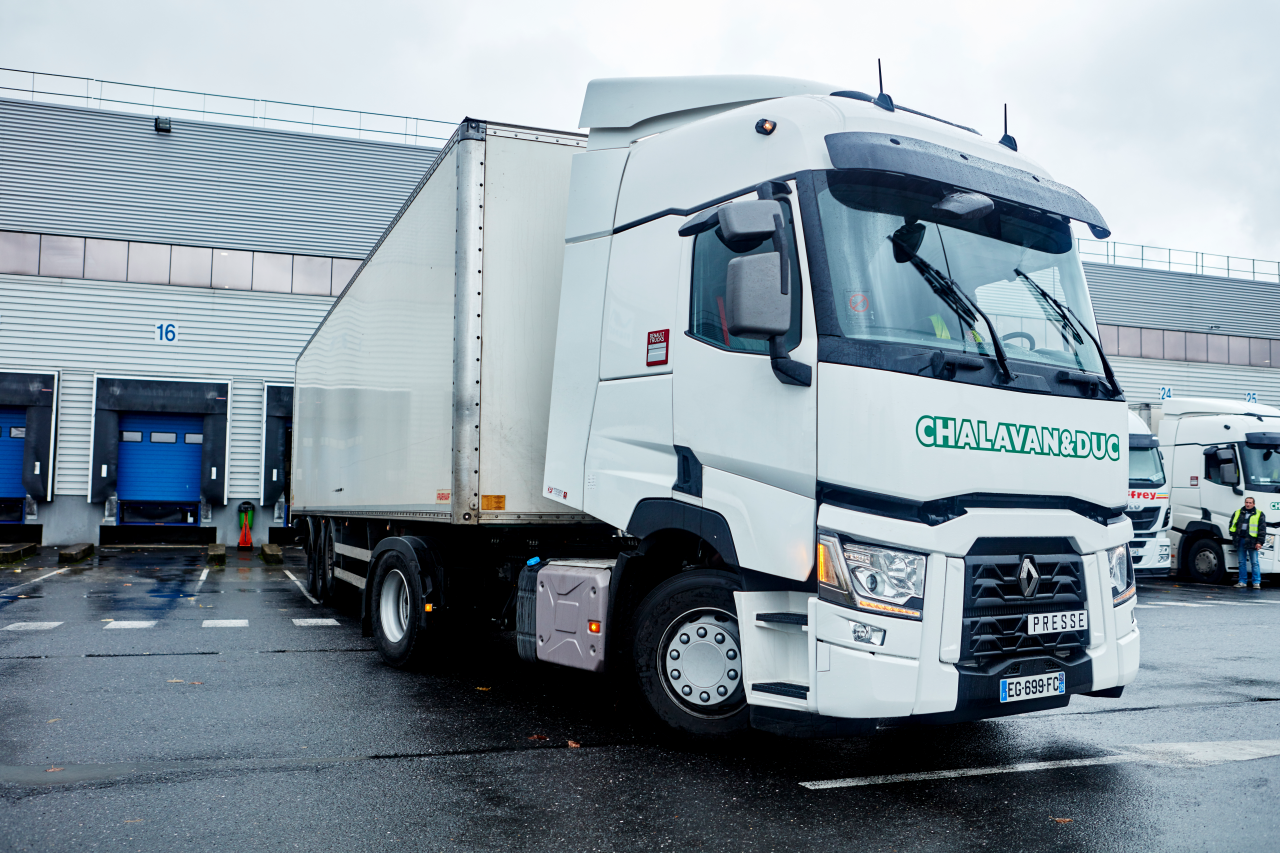 Efficiency, operational availability, profitability, controlled operating costs, a reduced carbon footprint, safety and comfort - the expectations of professionals are in line with the demands of their business. Renault Trucks offers operators a wide choice of services and innovative vehicles (from 3.1 to 60 t) covering a wide range of transport activities: distribution, construction, heavy construction, long distance.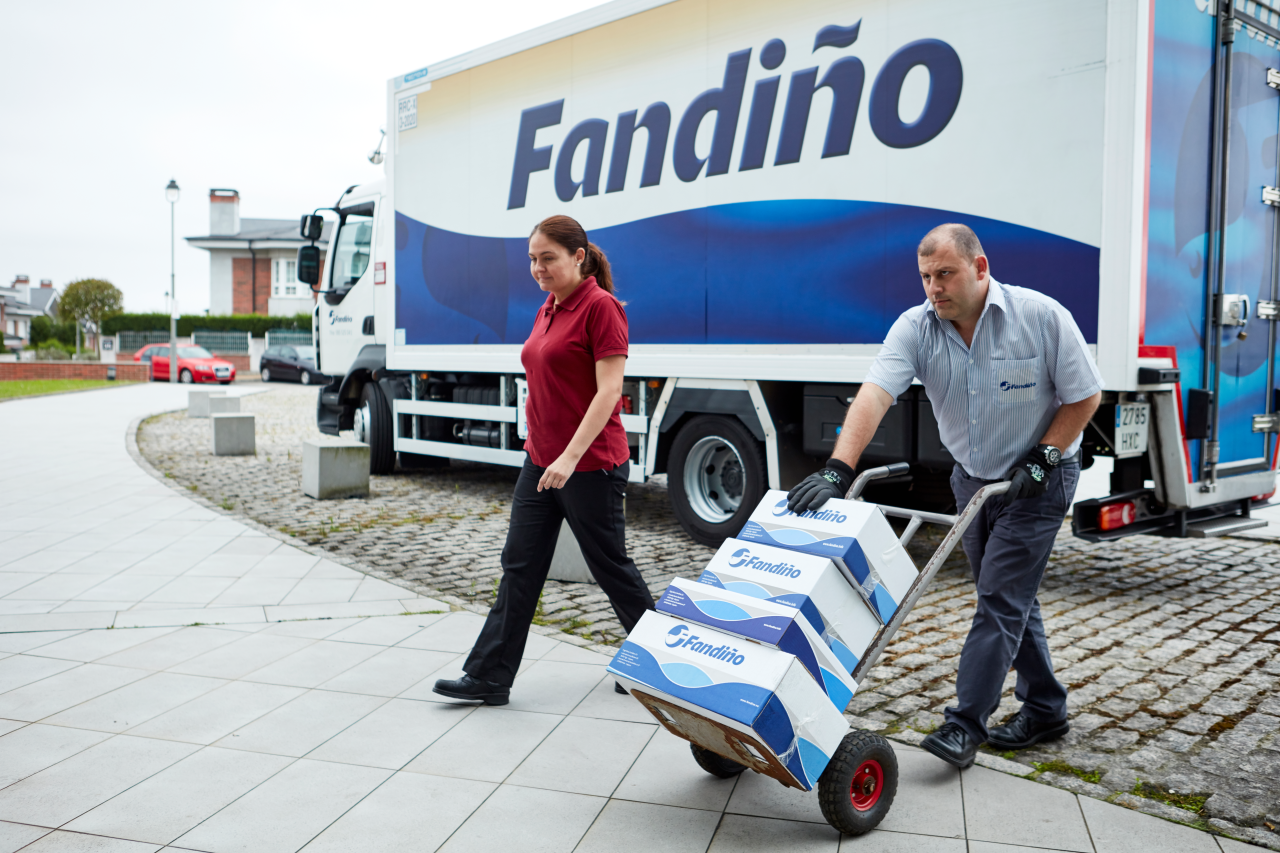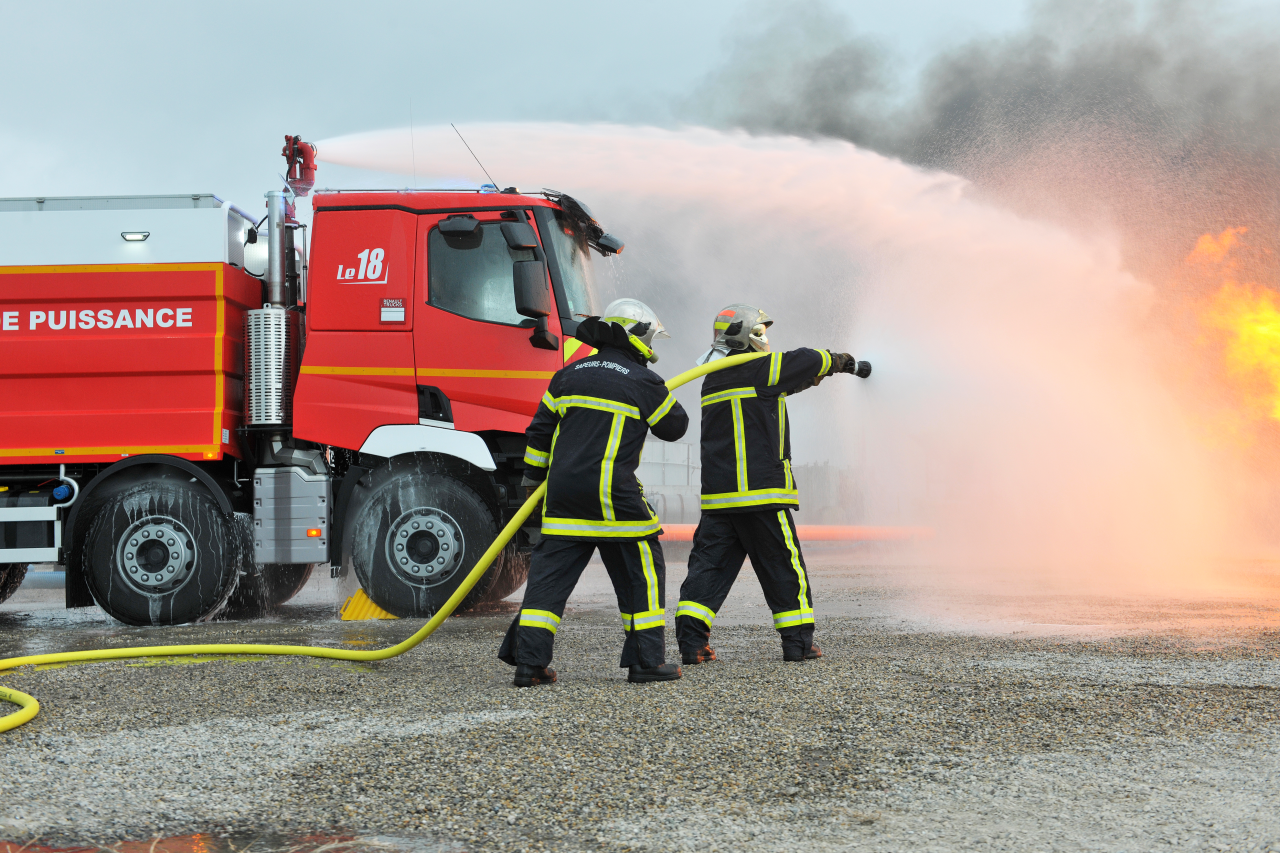 Satisfaction is the focus
Renault Trucks' absolute priority is the satisfaction of its customers. It is by listening to them, understanding their business, their constraints and their challenges, knowing and taking into account their own clients, and providing support through service and advice that this is sought and established, in a responsible relationship and in a spirit of partnership. Providing the best solution whatever the mission or the technology implemented remains the watchword.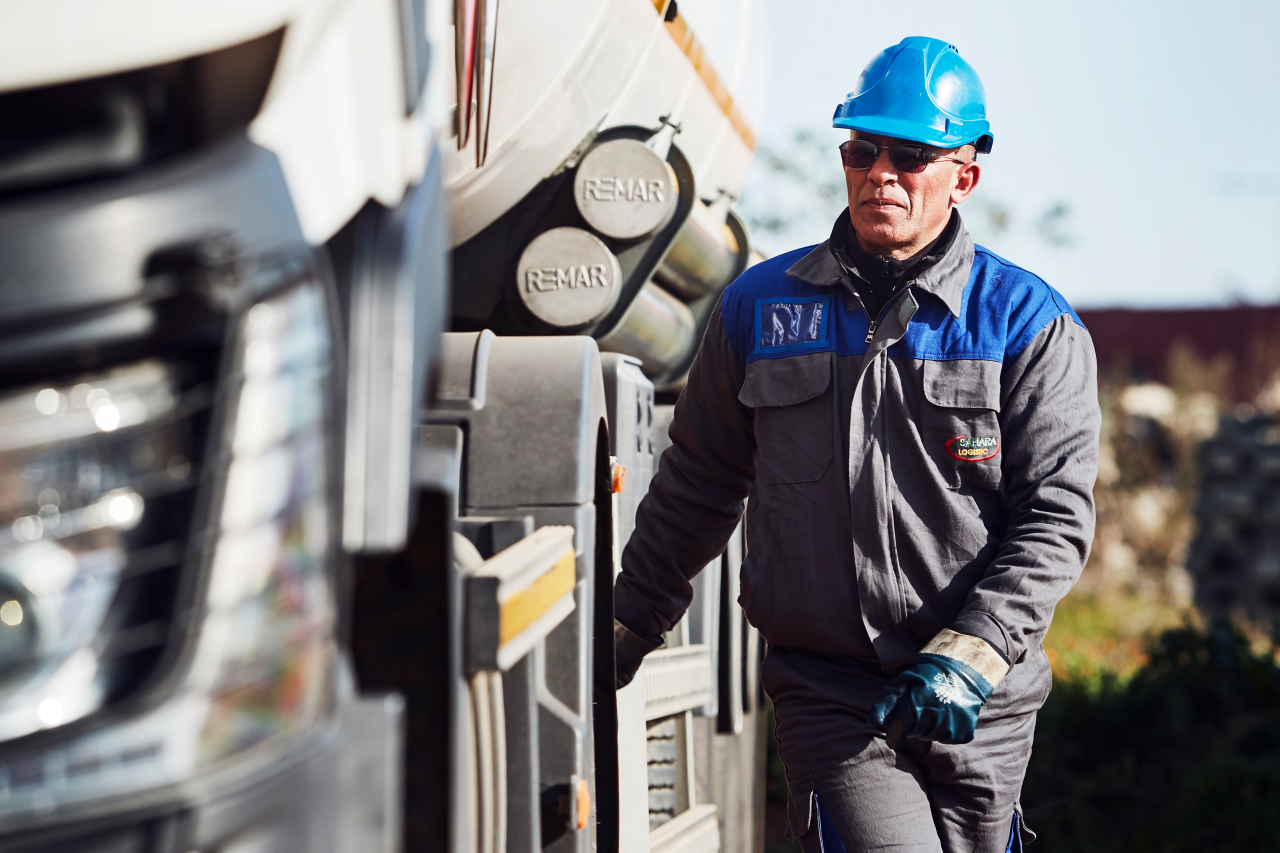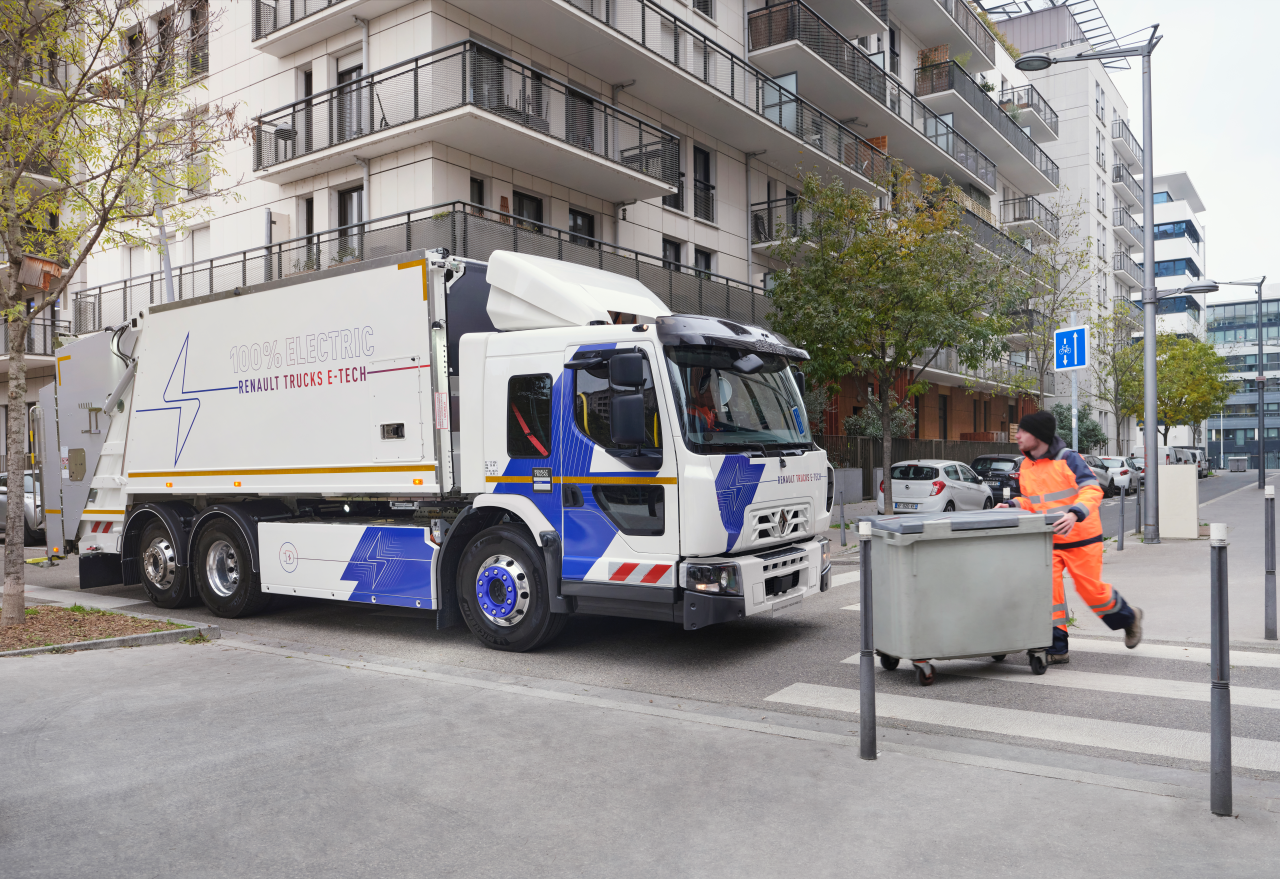 The voice of the customer at the heart of the company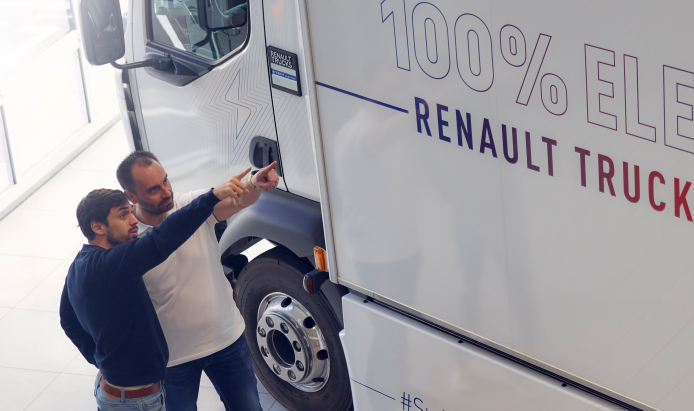 Thanks to a digital application specifically designed for them, customers can freely give their opinion on their relationship with their Renault Trucks distributor or repairer. They are especially asked to do so when they buy a new or used vehicle, take possession of it, or after a visit to a workshop for maintenance or repairs
The application is accessible via a QR code or address and makes it possible to answer a questionnaire or make comments freely in writing or via a voice message. Everything is done to make it easy for them to give their impressions, questions or complaints. It is also possible to do so anonymously.
To avoid any lack of understanding, each person can write in their own language and the tool translates the opinions automatically. Customers' messages can therefore be easily sent to the Renault Trucks experts who can give a precise answer to each question asked. They are also disseminated at different levels of the company, up to the management which has access to all of the comments. As a result, the customers are in a way part of the teams, as they can express themselves and be heard, without a filter, regularly and instantly.
Renault Trucks undertakes to answer all questions, suggestions and complaints within five working days. Each request is allocated trackers that make it possible to keep this promise. Customers receive a reply to their questions using the method they have chosen: email, telephone or directly in the tool if they have opted to remain anonymous.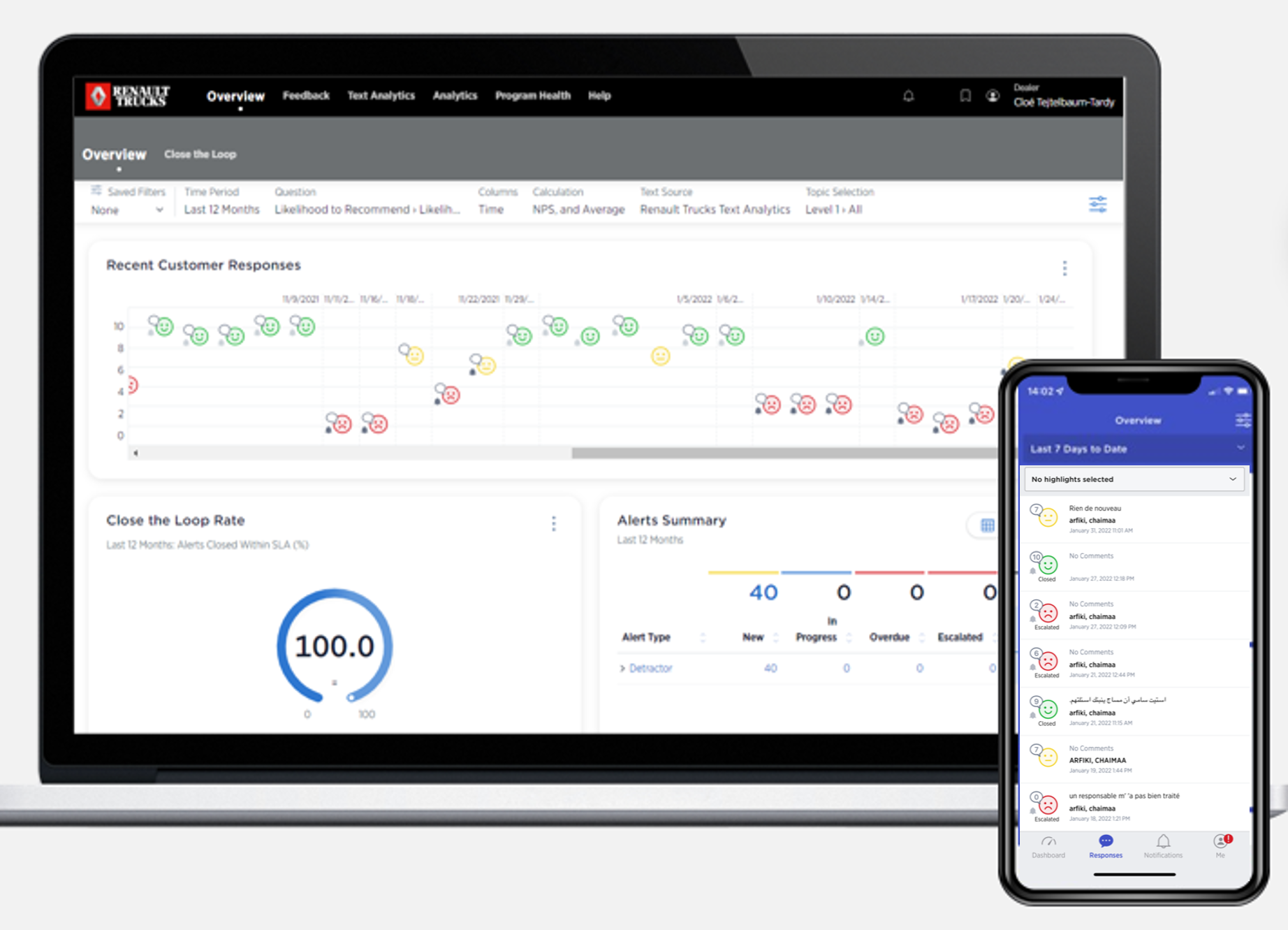 Renault Trucks, partner for decarbonisation
For a transport company, embarking on a process of decarbonisation of its activity cannot be improvised.
Renault Trucks supports operators throughout their energy transition by providing strategic input, setting appropriate decarbonisation targets with them, offering a turnkey solution and monitoring its implementation.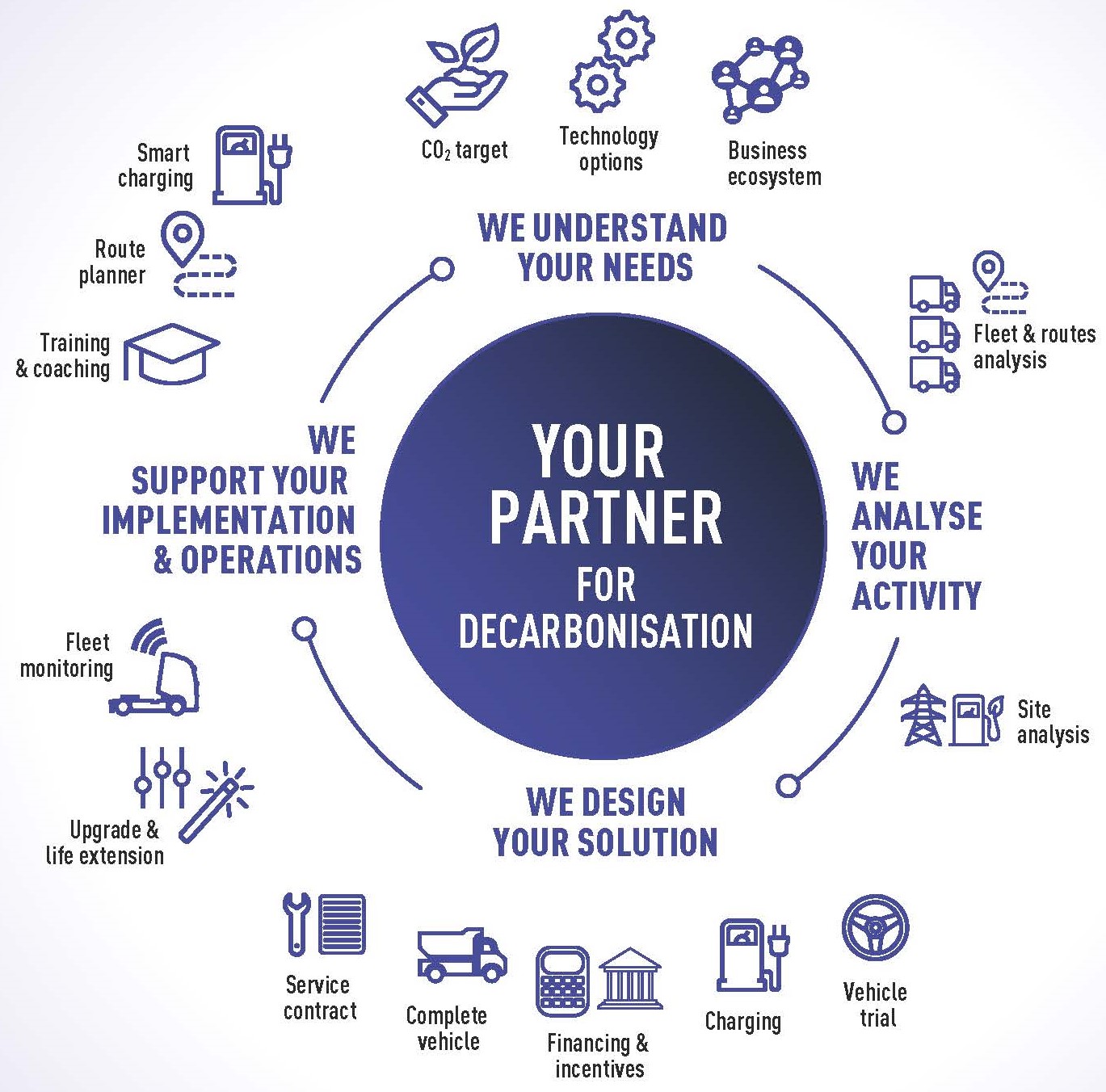 1 -Renault Trucks can help operators to develop a carbon reduction plan by assessing and identifying their specific requirements. We offer the benefit of our extensive
knowledge of current solutions and an understanding of business needs.

2 -Renault Trucks will carry out a thorough assessment of the operations by evaluating the fleet and its assignments, as well as the site's existing electrical
facilities. Based on these factors, Renault Trucks will provide a detailed recommendation which includes an implementation plan along with a forecast of
potential reduction in CO2 emissions. Our simulation tools make decision making easier and allow to track business more effectively.
3 -Renault Trucks will work with the operator in creating its new electric mobility ecosystem, assisting with financing and public subsidies, designing and configuring
the vehicle including accessories, bodywork, charging station, and maintenance contracts. 
4 -Renault Trucks is the key partner in scoping out, supporting and optimising haulier's decarbonisation solution, from installing a charging station, to training drivers
and fleet managers. Our network will help manager fleet operations with vehicle connectivity. We can monitor charging station and energy consumption,
recommend routes, and enhance maintenance operations.

On the road to decarbonising transport >