Renault Trucks, Berliet's heir, has kept its headquarters and factories in France, where all of its medium and high tonnage vehicles are designed and manufactured.
By opening the doors of its industrial establishments, Renault Trucks provides a behind-the-scenes view of the manufacturing of its trucks.
Renault Trucks Bourg-en-Bresse factory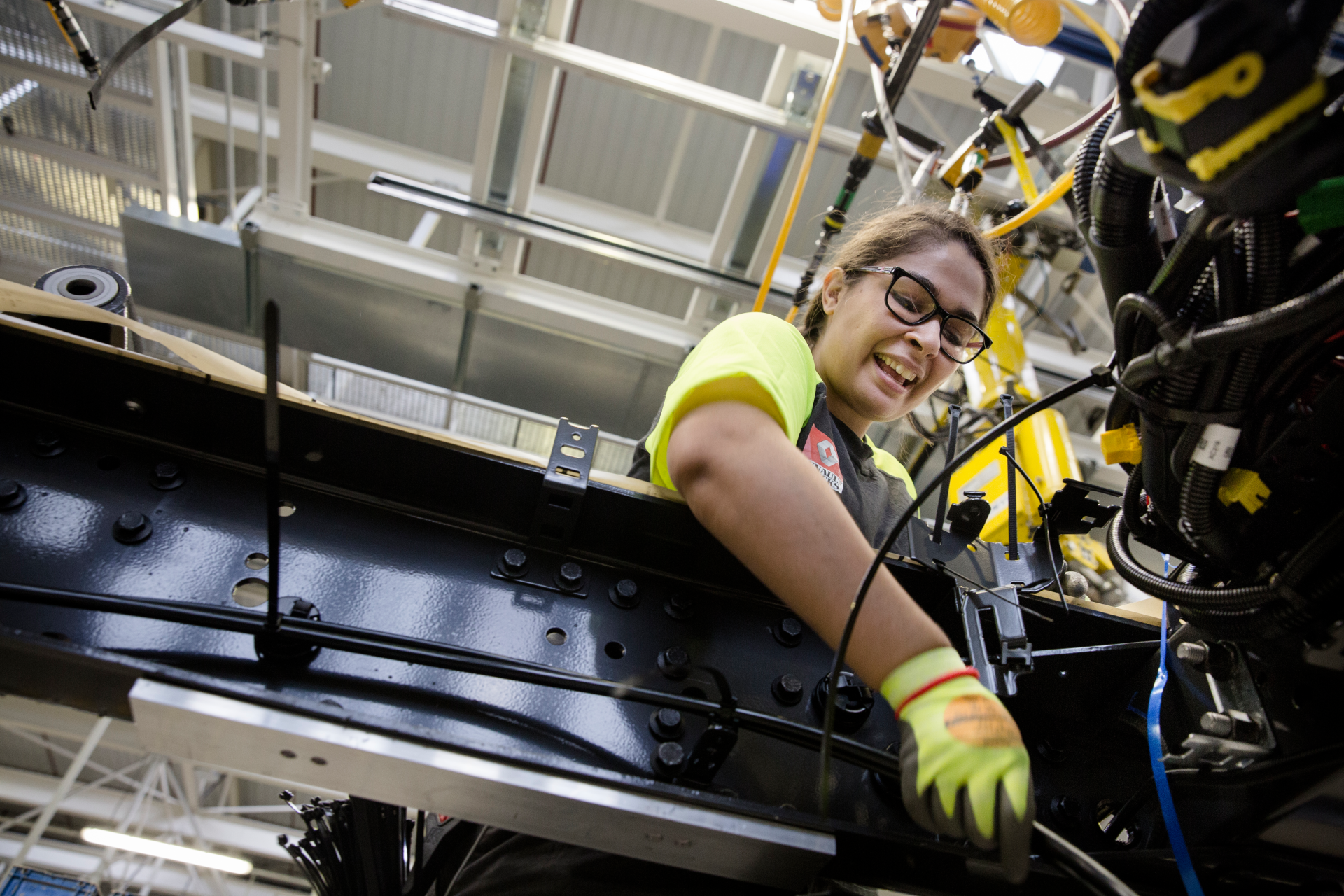 Discover the assembly of Renault Trucks vehicles thanks to a 360 ° virtual tour
Discover the Renault Trucks plant in Bourg-en-Bresse, where high-tonnage trucks are produced, intended for long-distance transport or construction missions.
This visit offers the opportunity to interactively discover the different stages necessary for the production of a truck, from the assembly of the chassis to the exit from the line.
Use your mouse to navigate the 360 ​​° panoramas.