Our responsibility
Renault Trucks takes its economic, environmental and social responsibilities very seriously, in its role as employer, manufacturer and key player in the road transport sector.
Committed to work ethic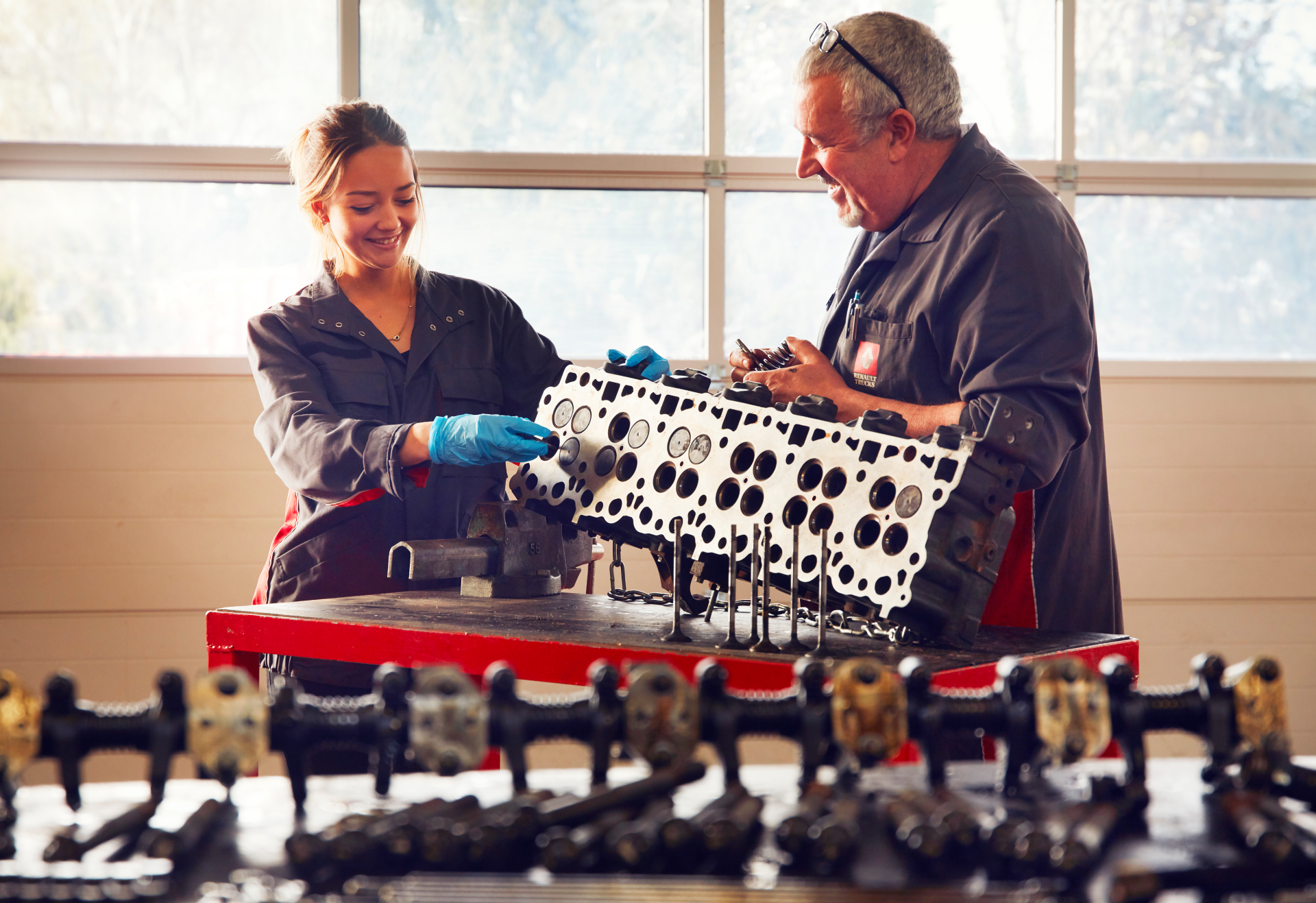 Renault Trucks pursues its activity with integrity, with respect to international regulations and in accordance with the Code of Conduct and the Anticorruption Charter of the Volvo Group. Renault Trucks' contribution to sustainable development is consolidated at Group level in an annual report, the Volvo Group Annual and Sustainability Report.

The company has been a signatory to the UN Global Compact since 2004 and under this agreement, undertakes to respect and implement the ten universal principles related to respect for human rights and labour rights, protection of the environment and the fight against corruption.
Committed to sustainable mobility
Renault Trucks applies an environmental policy based on precise undertakings, and a rigorous management system involving its network, its suppliers and its partners. Renault Trucks vehicles are manufactured in plants certified to ISO 14001. We strive to offer goods haulage professionals efficient and reliable products and services with minimal environmental impact and nuisance levels. The company is also dedicated to developing sustainable mobility solutions which will maintain their performance in the future for the benefit of society. To achieve these aims, we maintain an ongoing, open and constructive dialogue with our partners and all those involved in the industry.
Committed to community development
Renault Trucks constantly works to achieve and improve the conditions of recruitment and professional fulfillment in order to attract and retain the finest talents. A major economic and social player, Renault Trucks is also involved in developing the regions in which it is established, supporting a wide range of different initiatives, particularly in the field of socio-economic integration. A stakeholder in the automotive sector and a major employer in France, the brand manufactures its products and the majority of their components there - which gives the Renault Trucks T, C, K, D ranges the label "Guaranteed French Origin".
Committed to equal opportunities
We maintain close partnerships with the world of training and research, contributing to the development of skills and knowledge. At a local level through the involvement of staff, we support several initiatives focused on education, equality of opportunity and access for young people from disadvantaged areas.
committed to fight hunger
Internationally, Renault Trucks has supported the UN for 5 years in its fight against hunger throughout the world in the World Food Programme. By involving its volunteer employees in technical training initiatives in Sub-Saharan Africa, Renault Trucks is placing its skills as a manufacturer at the service of a vital transport mission.
certified commitments
A responsible creator of shared value, Renault Trucks has submitted its environmental and social action as well as its governance to the assessment of the independent rating platform Ecovadis. We obtained the highest quotation level Gold, which classifies Renault Trucks amongst the top 4% of automotive companies.