Renault Trucks offers an extensive range of used trucks and customised services. Whether selected and accompanied by a manufacturer warranty or transformed in our factory, these vehicles are prepared to the highest standards.
USED TRUCKS BY RENAULT TRUCKS
Renault Trucks manages our used truck activities professionally using robust and harmonised processes that don't compromise on quality, from inspection to sale of the vehicle. The accredited used vehicle centres in the Renault Trucks distribution network meet high standards for operational efficiency, quality, availability, and ability to meet users' needs.
THE USED TRUCKS FACTORY
Renault Trucks has completely integrated the refurbishment of used trucks as a core business through a unique approach. Renault Trucks transforms our used vehicles in the Used Trucks Factory at our manufacturing site in Bourg-en-Bresse, France according to the same manufacturing standards as new trucks and offering a manufacturer warranty. The Used Trucks Factory converts standard long-distance tractor units into rigid trucks and worksite supply vehicles or adapts them to severe conditions.
THE CIRCULAR ECONOMY
We're developing our own network to recycle and reuse truck parts. After dismantling the trucks in specialised centres, the removed parts are catalogued and offered to customers through the Renault Trucks network of repairers and dealers. We recycle the material that remains after dismantling. Renault Trucks also offers a range of renovated units and components for standard exchanges, which reduces the environmental impact of production by 60% compared to new parts. Lastly, Renault Trucks transforms and reconditions used vehicles to supply customised vehicle markets.
Renault Trucks T Selection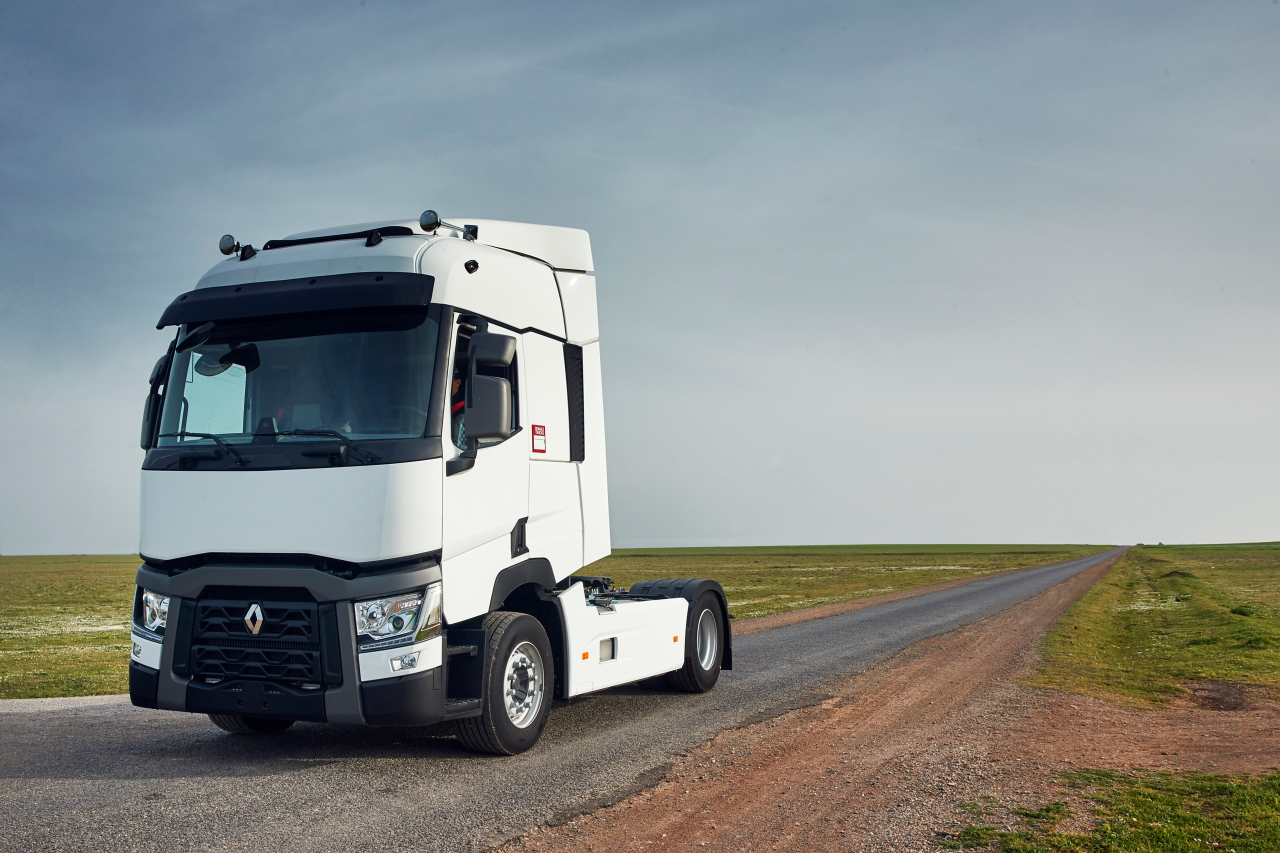 Recent vehicle immediately available
Origin, age and mileage guaranteed
Inspected, selected and prepared according to manufacturer's standards
Manufacturer's warranty extendable up to 2 years and 300,000 km
Find a Renault Trucks T SELECTION > 
Renault Trucks T X-Road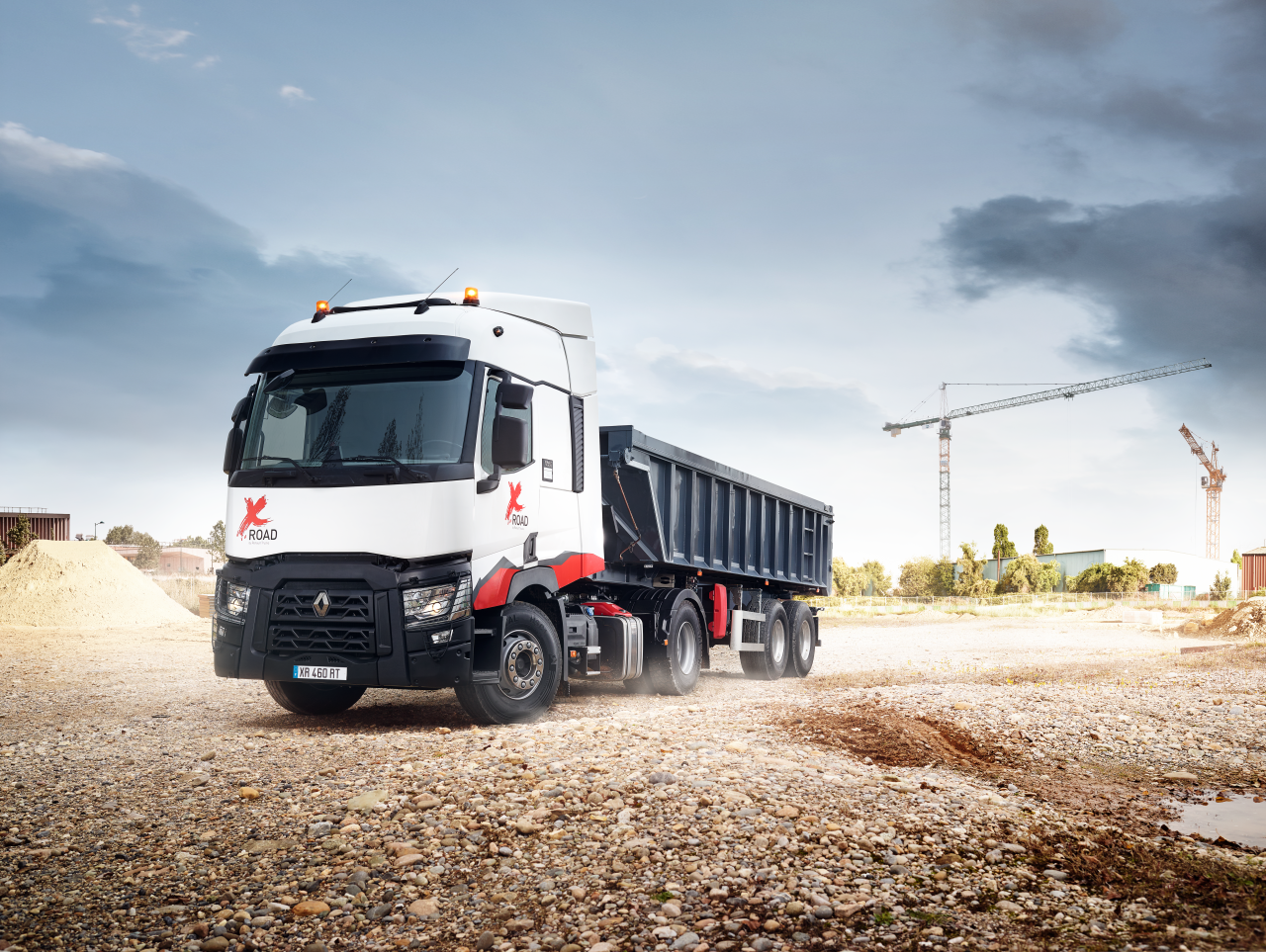 Worksite supply
Factory transformed
Designed and developed for maximum traction and mobility with all-terrain mode and differential lock
Reinforced chassis frame and increased ground clearance
Find a Renault Trucks T X-ROAD >
Renault Trucks T P-Road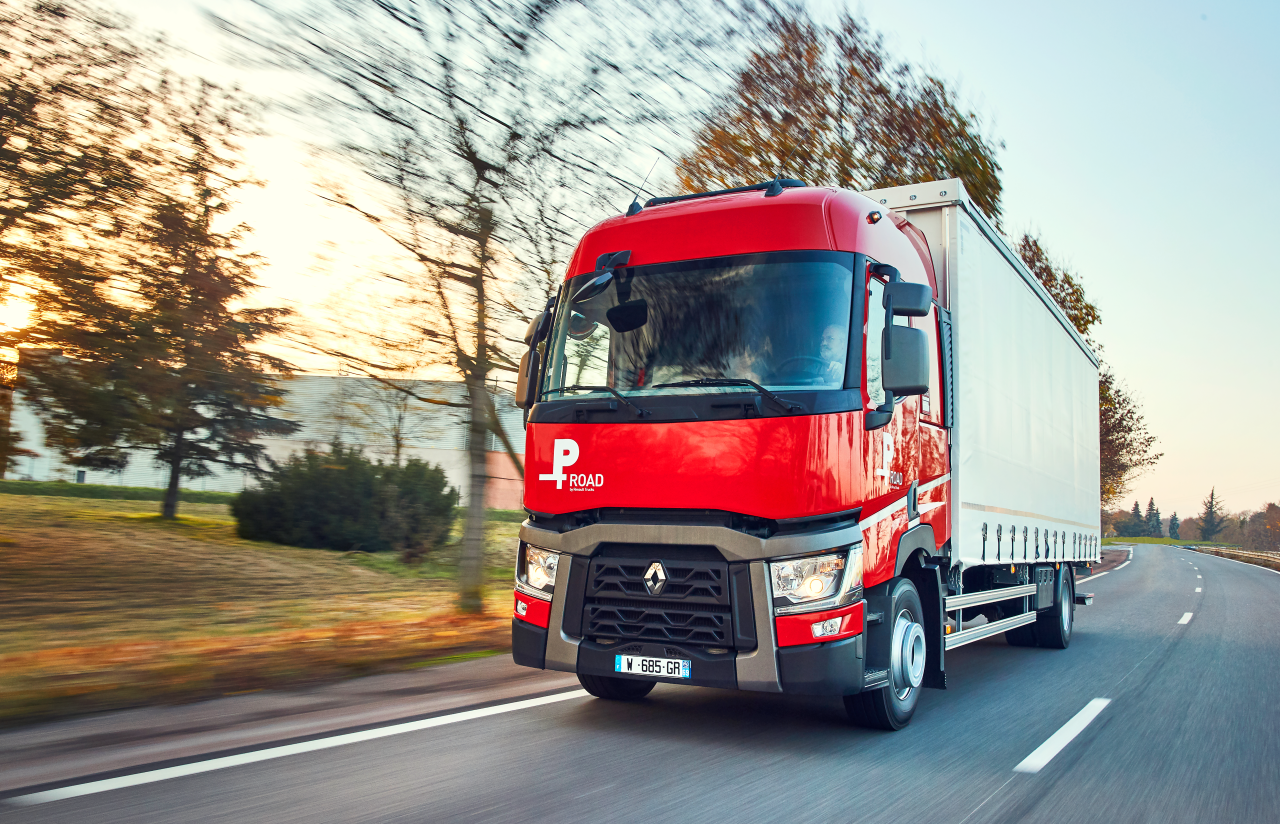 Multipurpose rigid 
Factory transformed
New rails and cross-members
4X2 ou 6X2
Tailored options (driving schools, removal, Controlled-temperature)
Find a Renault Trucks P-ROAD >
Renault Trucks T 01 racing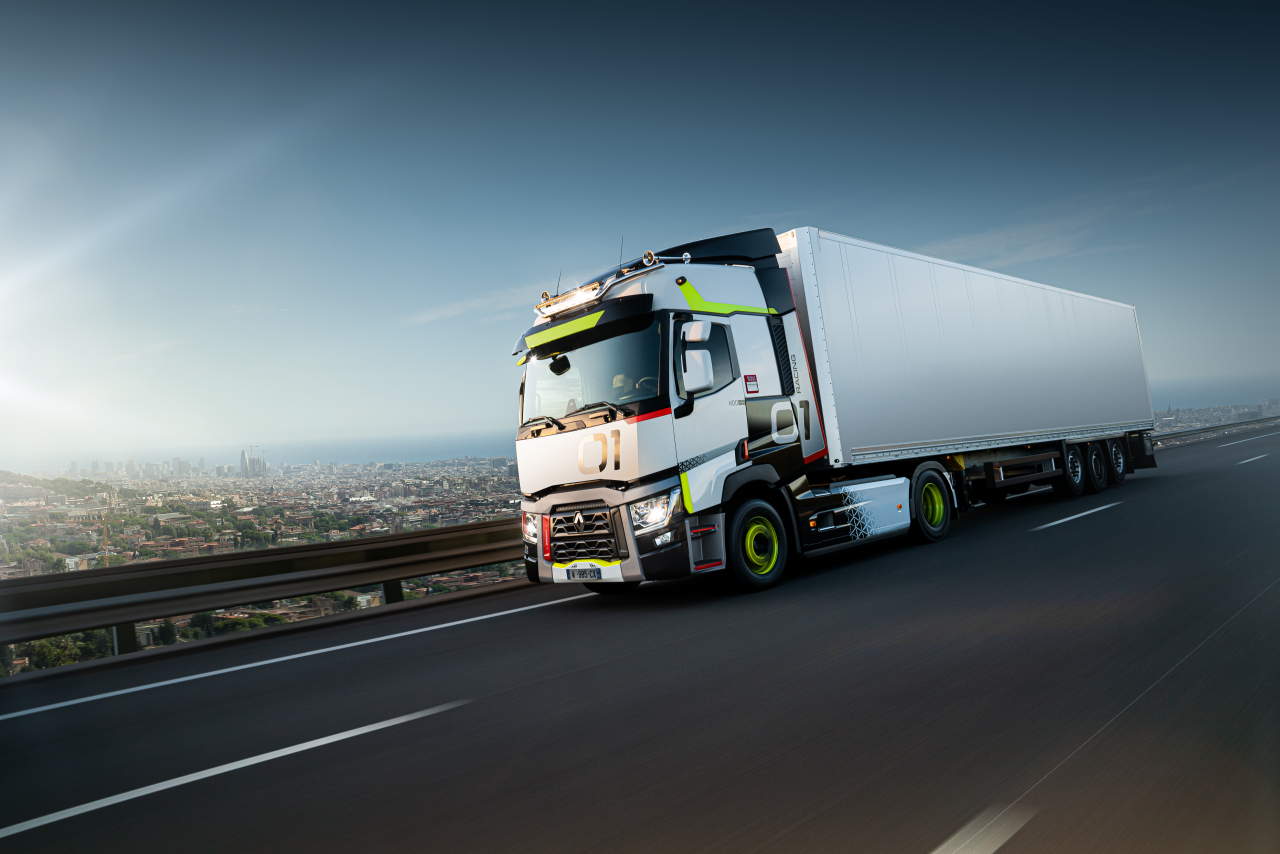 Limited edition
Factory transfomed
13 L engine 480 HP
1 year manufacturer's warranty
Find a  Renault Trucks T 01 RACING >
Renault Trucks T X-Port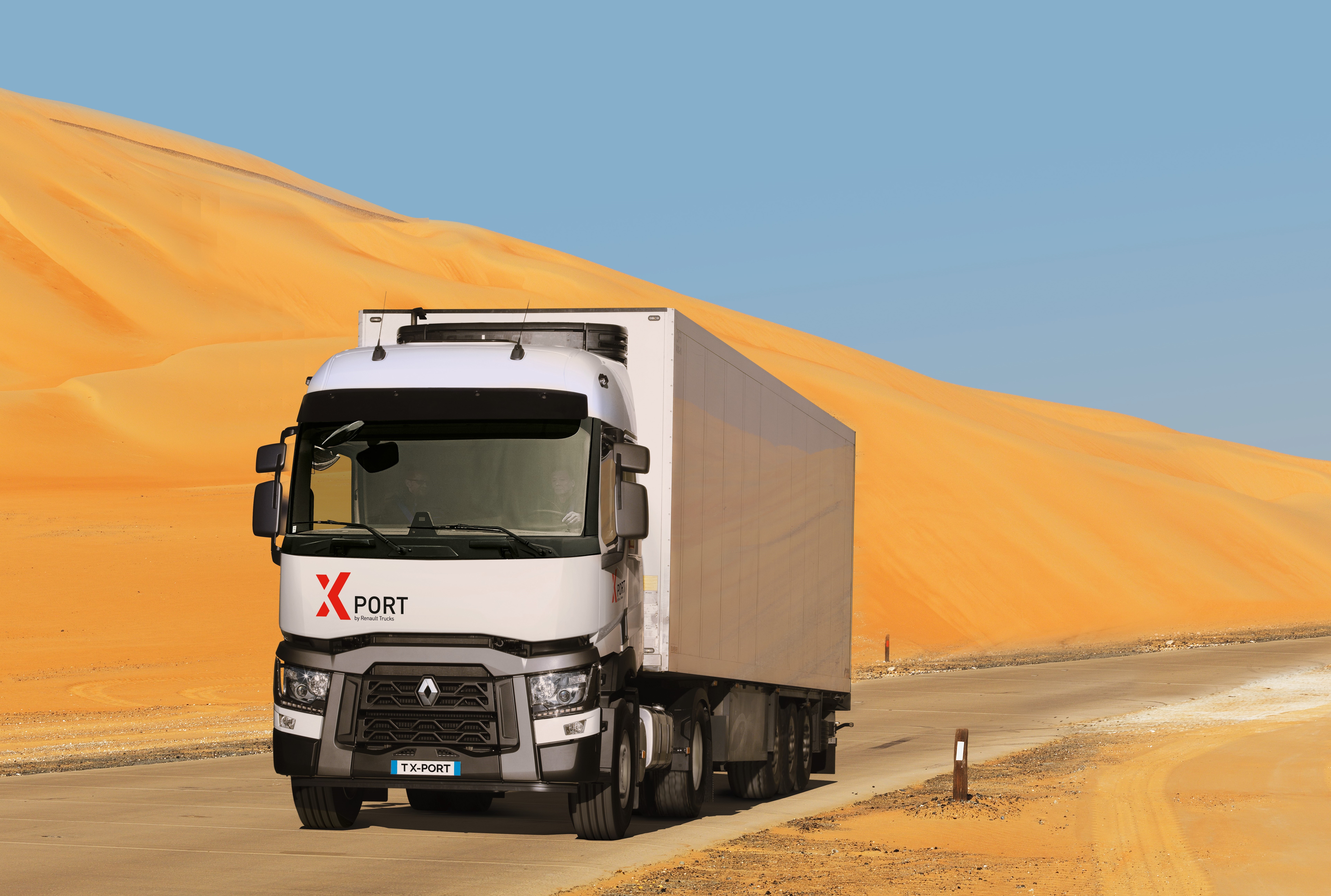 Designed for Africa and the Middle-East
Factory transformed 
Reinforced air and diesel filters. 
Increased ground clearance.
Euro III
Find a Renault Trucks T X-PORT >
Renault Trucks T X-64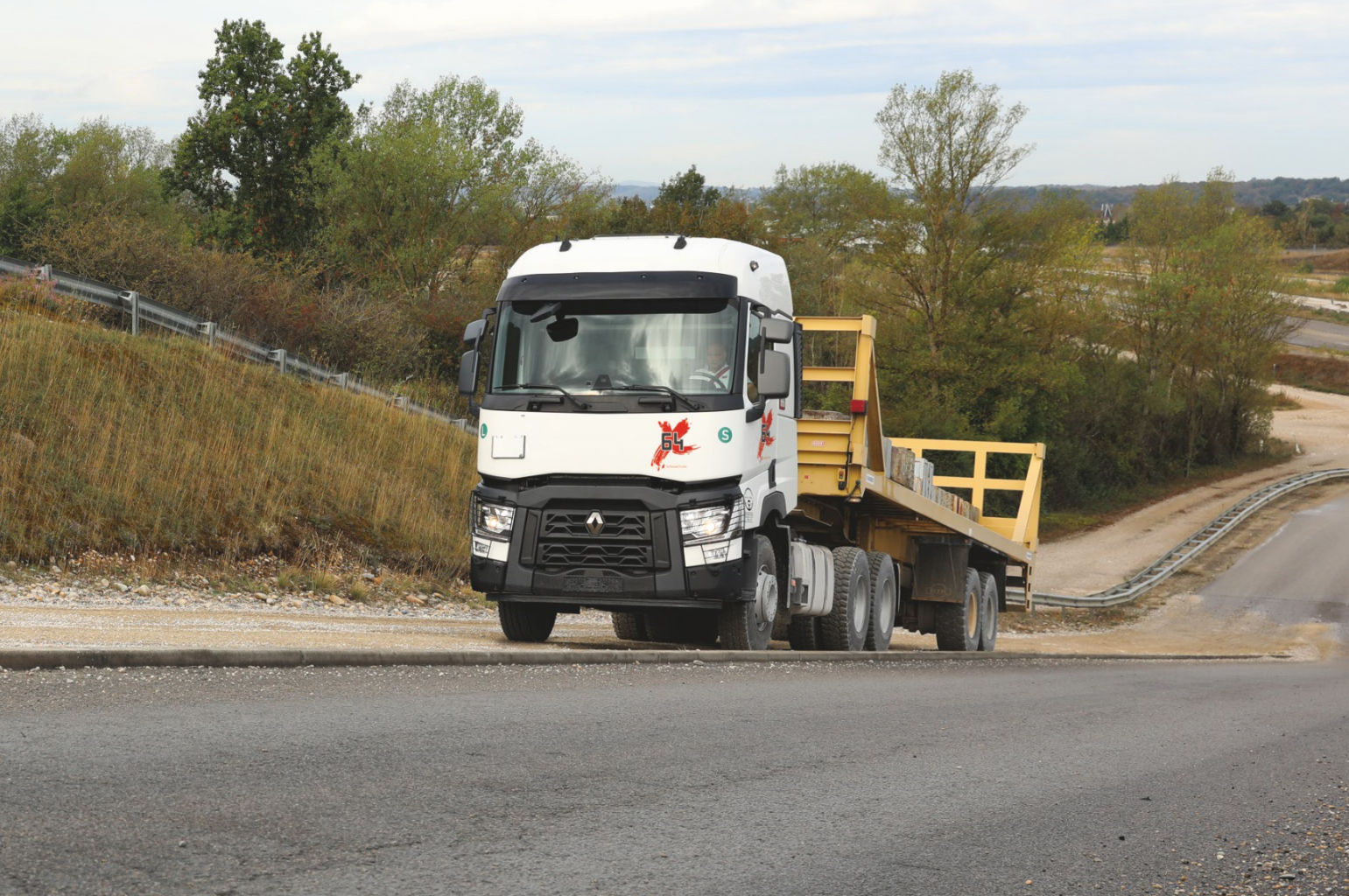 Designed for Africa and the Middle-East
On-road and off-road 6x4 tractor
Factory transformed
Robotised gearbox
Euro 3 engine
Reinforced filtering and new suspensions
More than 50 % of new genuine spare parts