19 September 2023
The Oxygen project unveiled
On 18 October, employees of the French truck manufacturer were given a sneak preview of the laboratory vehicle developed jointly by Renault Trucks, the logistics group, Geodis and 17 other partners.  This experimental 16-tonne 100% electric truck is designed to meet the challenges of urban logistics. It will be presented to the general public at the Solutrans trade fair, to be held at Lyon Eurexpo from 21 to 25 November 2023.
Oxygen integrates all the constraints and uses of urban delivery, eliminating nuisance and improving active and passive safety to ensure better cohabitation with all road users.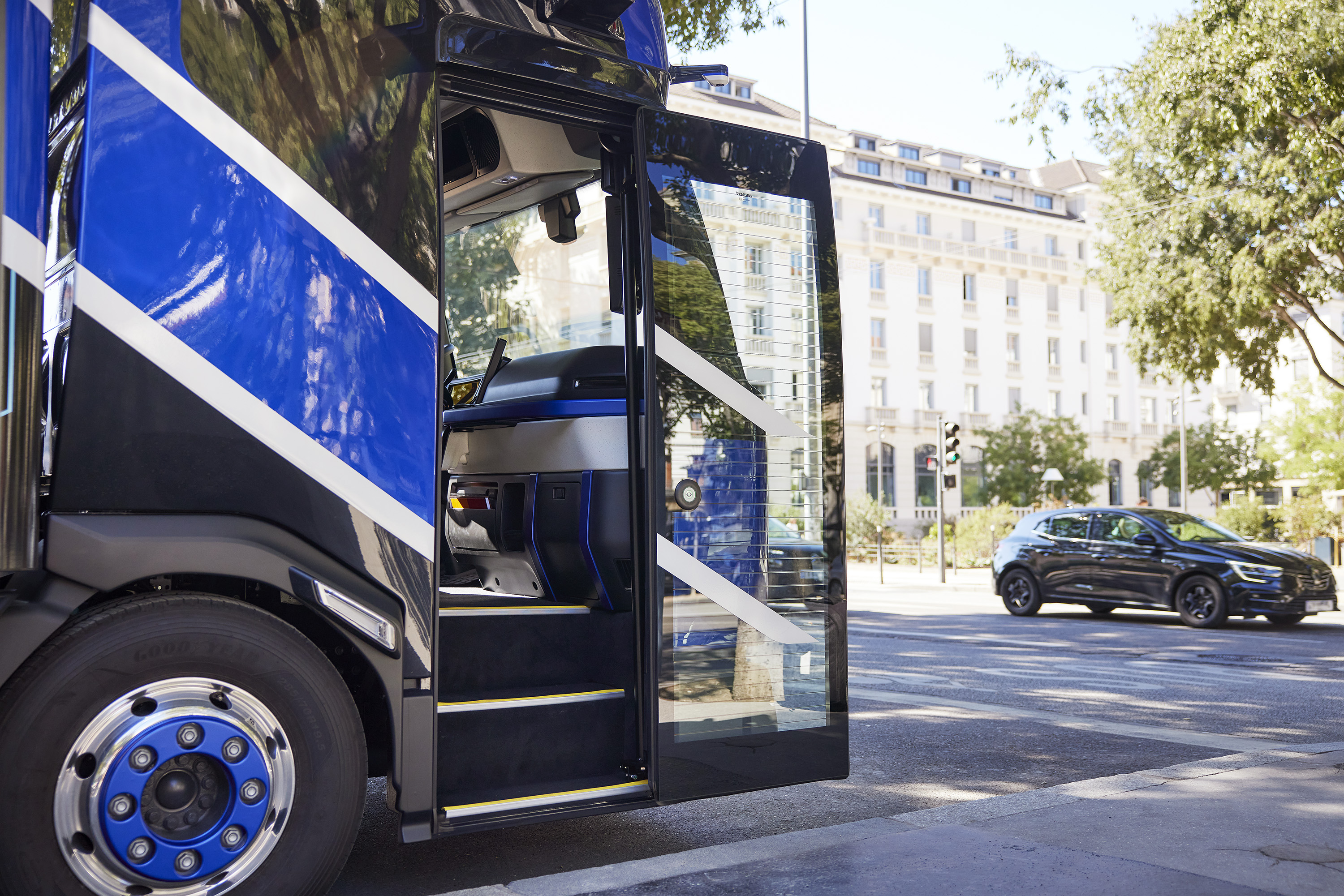 The truck has a low cab to give the driver a clear view. A large windscreen and multiple cameras replace the rear-view mirrors, providing a 360° view. On the passenger side, a sliding side door avoids the risks associated with opening a conventional door. The driver can exit either on the right or left side. Getting in and out is made easier thanks to a much lower access height than a standard distribution truck.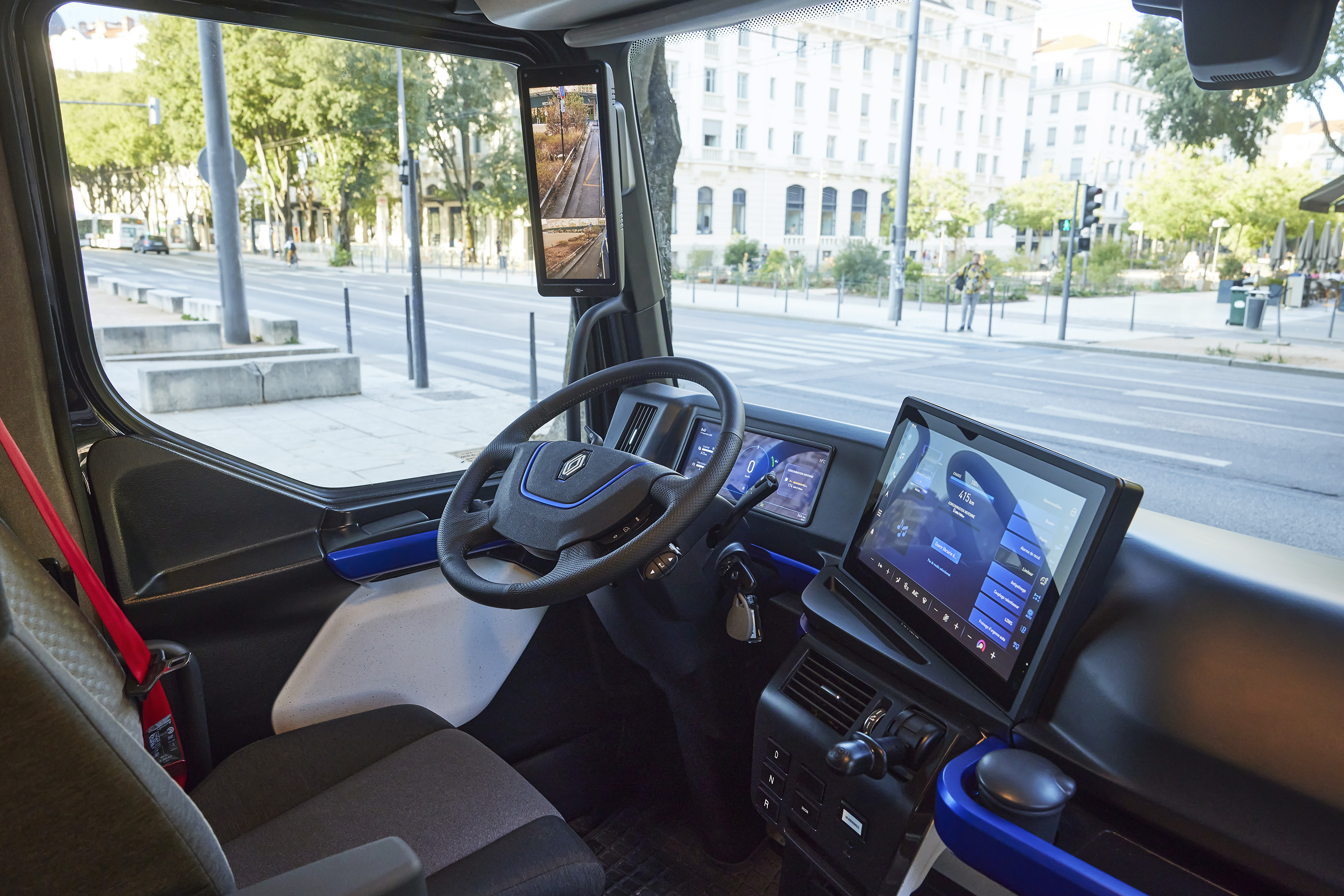 To emphasise its modernity, the discreet LED lights are integrated into the closed radiator grille. In addition, camera screens, including detection of pedestrians and vulnerable road users in the blind spot, provide improved rear-view vision and enhanced all-round visibility.