Working at Renault Trucks
We believe women and men are the most important asset of our company. What makes Renault Trucks successful is you, employees, distributors, managers, technicians, sales representatives, engineers, designers and the list goes on. It's all about your energy, creativity, commitment, listening, pragmatism and ideas.
The success of Renault Trucks is also down to the extraordinary wealth of the cooperative ties that are forged every day with our customers, dealers and partners to achieve the same professional goal, namely to help create a prosperous and sustainable world.
Joining Renault Trucks and the Volvo Group means...
choosing a global group where you can boost your career, develop your skills thanks to our career management and training policy and enjoy many opportunities for job mobility, including internationally.
choosing an ambitious and innovative company that is using technological and industrial research to help solve mobility challenges, developing sustainable solutions for efficient, safe and eco-friendly freight transportation.
choosing a dynamic company that actively promotes the safety, well-being and fulfillment of its employees and is committed to respecting a work-life balance.
choosing the mission and work environment that suits you among 500 varied professions within the company's 9 major functions, explore different professional worlds and design your own career path Simple, pragmatic, warm and committed
We believe that success is based on closeness and cooperation between people, because our choices are not just technical, they are also human.
Our goal is to offer products that are increasingly tailored to the needs of our road transport customers and to the challenges of society. We design robust trucks based on reliable technology and high value-added services.
To achieve this, we focus on teamwork that we extend to include all our partners, as Renault Trucks also encompasses the customers who buy and drive our trucks. We go out to meet them in the field, working with them to design solutions that are tailored to their needs. Our recognition is their peace of mind.
There are 20,000 of us – employees and distributors – serving transport professionals around the world. Together, we are moving forward with simplicity, pragmatism, warmth and commitment.
A strong culture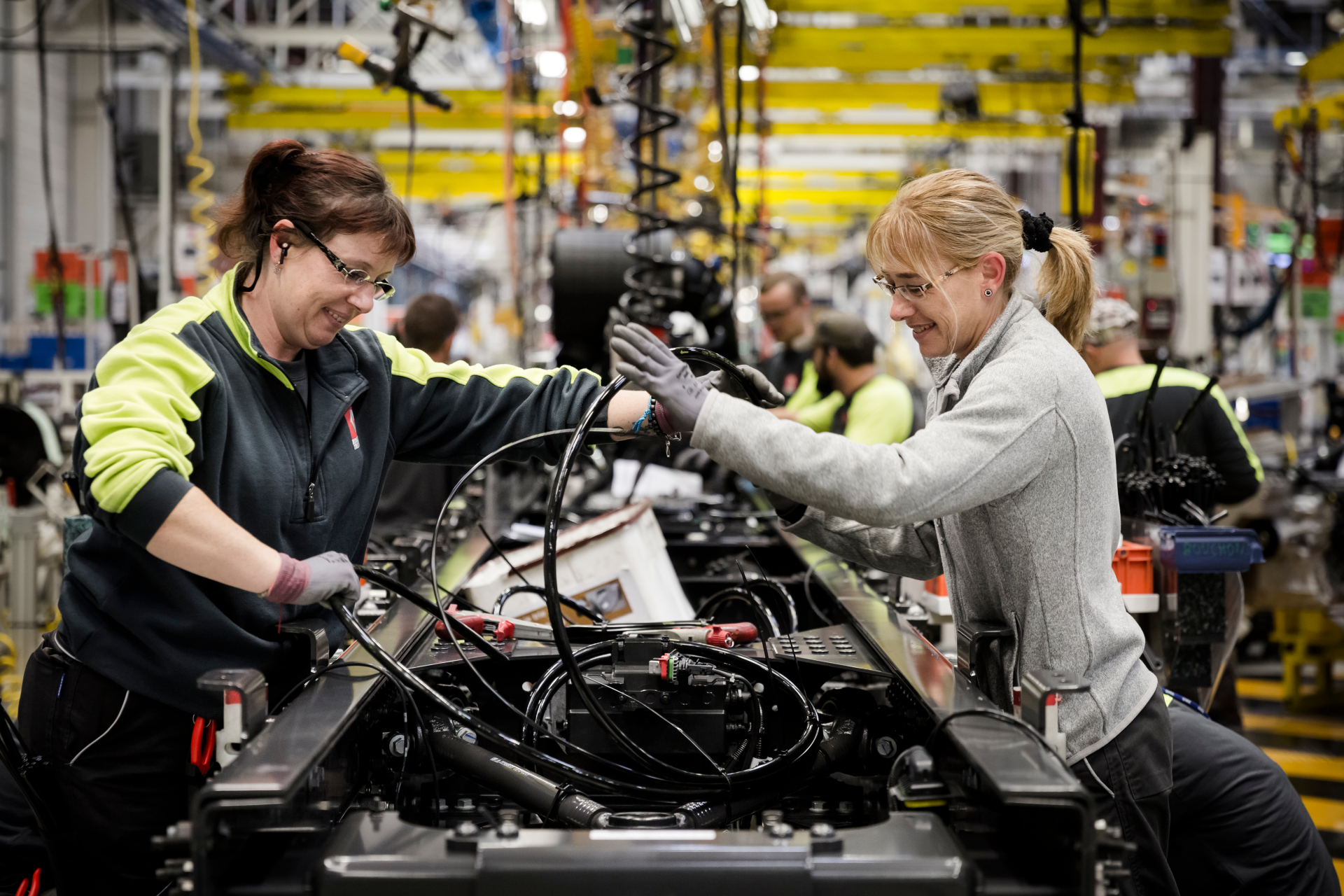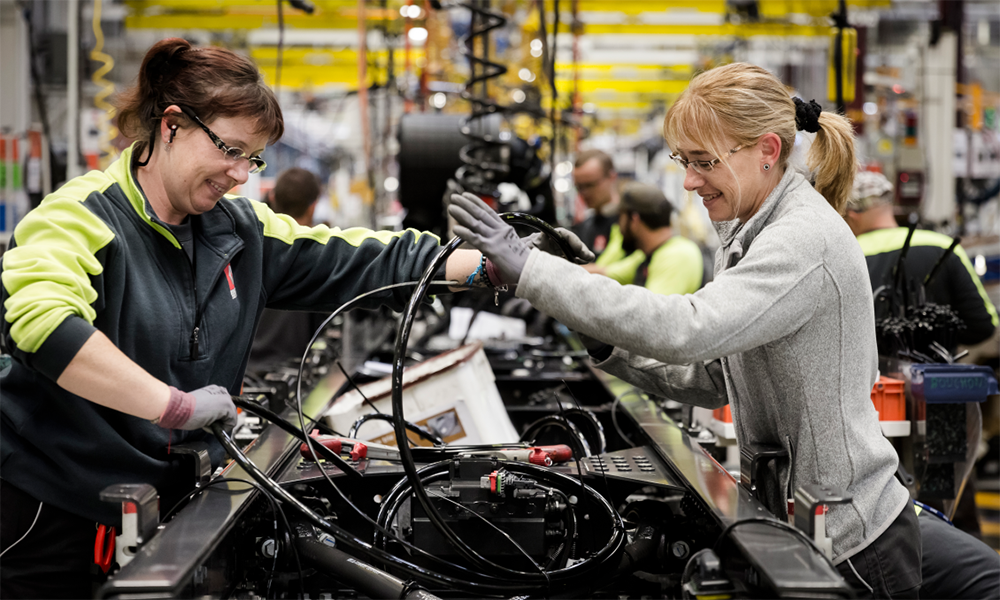 We have inherited a long tradition of diversity and human values.
So, wherever you work in the world, at Renault Trucks you will come into contact with dedicated men and women from a variety of backgrounds, with specific skills and different ways of understanding situations. We believe that our differences are our strength, so we are committed to creating an environment where everyone will be proud of their uniqueness and feel encouraged to express it. This diversity is a source of innovation, richness and agility.
At Renault Trucks, our way of doing business involves mutual respect, trust and dialogue. The voice of each empowered and autonomous employee is taken into account.  So, share what drives you, aim for ambitious goals and involve your colleagues and external partners in achieving these results!
We believe that the well-being of our employees is also one of the conditions conducive to creativity, innovation and the success of our projects. This is why we continually endeavour to ensure that our staff work in a respectful and safe environment that preserves a work-life balance. Similarly, Renault Trucks strives to fairly reward the investment of each employee in the development of the company.
Your development is our development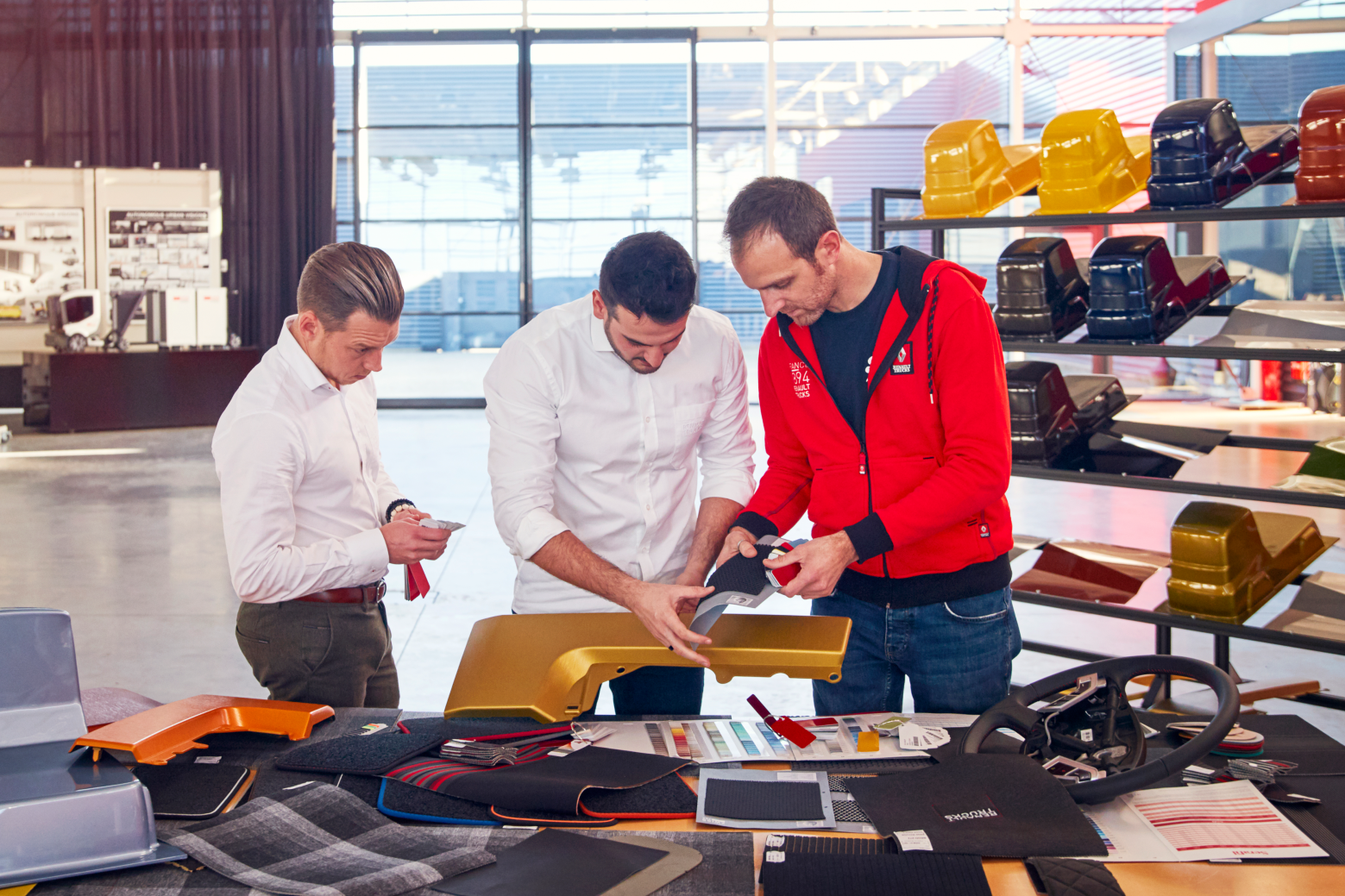 Are you seeking to work pro-actively for a prosperous and sustainable world? Renault Trucks is looking for employees who want to grow within an international group that values progress and innovation. A group with a rich and diverse culture, influenced by its French and Swedish origins.
Renault Trucks is at the heart of the Volvo Group, a world leader in transport solutions, thereby opening the doors to a range of international career paths and the development of a multitude of skills in cutting-edge technologies.
With the support of the company, you can be master of your own career and responsible for your contribution to the company's goals. You will have the chance to learn something new every day and continue to evolve.
Because when you grow, our company grows with you. We are committed to enabling our employees to develop their skills. Our in-house university runs courses that encourage all employees to cultivate their talents and evolve both professionally and personally.

 
Job offers
Discover all jobs and internship opportunities of Renault Trucks and the Volvo Group globally
Apply