Oxygen project
Changes are occurring in urban freight transport, whether in terms of emission regulations, restricted access, or the proliferation of modes of mobility sharing the public space.
For reasons of massification , vehicles with a tonnage of 3.5 tonnes will remain at the core of urban distribution.

Renault Trucks and GEODIS are partenering  to design an 16t electric heavy duty test truck dedicated to urban logistics, meeting the requirements of city-center freight transport at a comparable cost to that of a diesel vehicle.
An electric truck adapted to urban logistics
This vehicle -project name: Oxygen- makes it possible to integrate all the requirements and functions of city-center delivery: elimination of nuisances such as pollution and noise, and improvement of active and passive safety in order to better manage co-existence with all road users.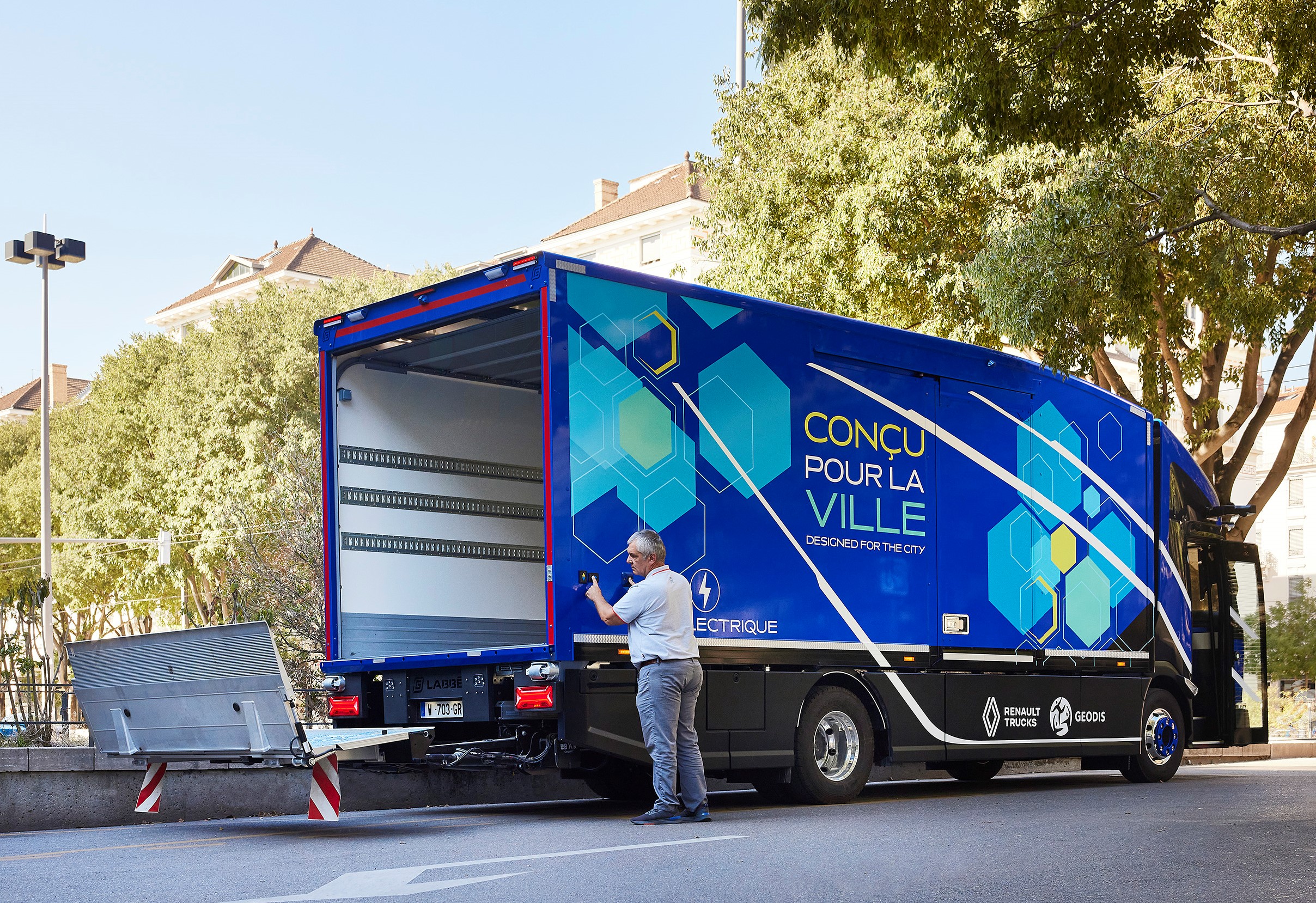 The truck has a lowerd cab, giving the driver an excellent direct view. A large windscreen and multiple cameras instead of mirrors provide a 360° view. On the passenger side, a sliding side door avoids the risks associated with opening a conventional door. The driver is able to get out of the truck on either side, left or right. Climbing in and out of the truck is made easier by a much lower access height than on a standard delivery truck.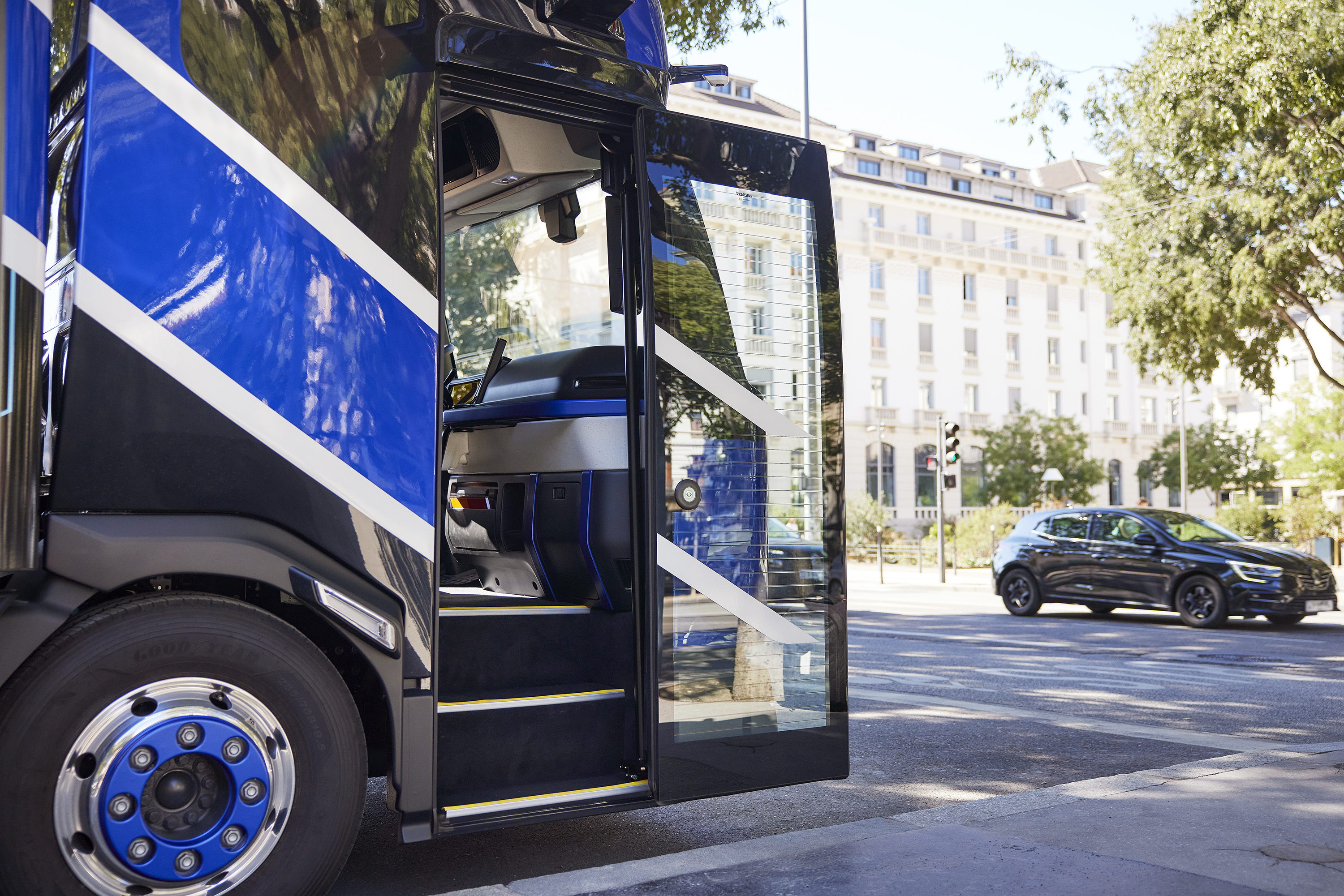 Optimal ergonomics and easier access to the cargo space are sought after with a view to improving loading and unloading operations in an urban environment. Connected tools enable drivers to optimize their delivery operations and their routes. 

To ensure that this vehicle blends into the urban landscape perfectly and with a view to enhancing both the comfort and the self-esteem of the driver, Renault Trucks designers have completely redesigned both the exterior lines of the truck and the interior of the cab.
The truck is powered by a 100% electric drive train, which is silent and does not emit any CO2 during operation.
A prototype will be trialed for urban deliveries in Paris, starting in 2023. It will be produced at Renault Trucks' site in Blainville-sur-Orne, France. This real-world testing will be followed by a phase of adaptation of the vehicle and then by a study to optimize the total cost of  
ownership.
Co-construction of the 100 % electric urban delivery truck of the future
Renault Trucks has co-constructed the Oxygen project with 17 partners and implemented an organisation and mechanisms to encourage collective intelligence.