3 October 2019
Connected to success
All Renault Trucks vehicles have been connected since 2013. They send data that is processed by Renault Trucks to increase productivity, availability, safety and durability.
Through its trucks, Renault Trucks provides a complete ecosystem of connected services: integrated or online productivity services for operations (fleet management, assignment management, fuel consumption monitoring, etc.) and drivers (administrative management, time management, training, etc.), as well as predictive, dynamic vehicle maintenance.
Today, Renault trucks are among the one million connected vehicles, machines or engines of  the Volvo Group operated worldwide.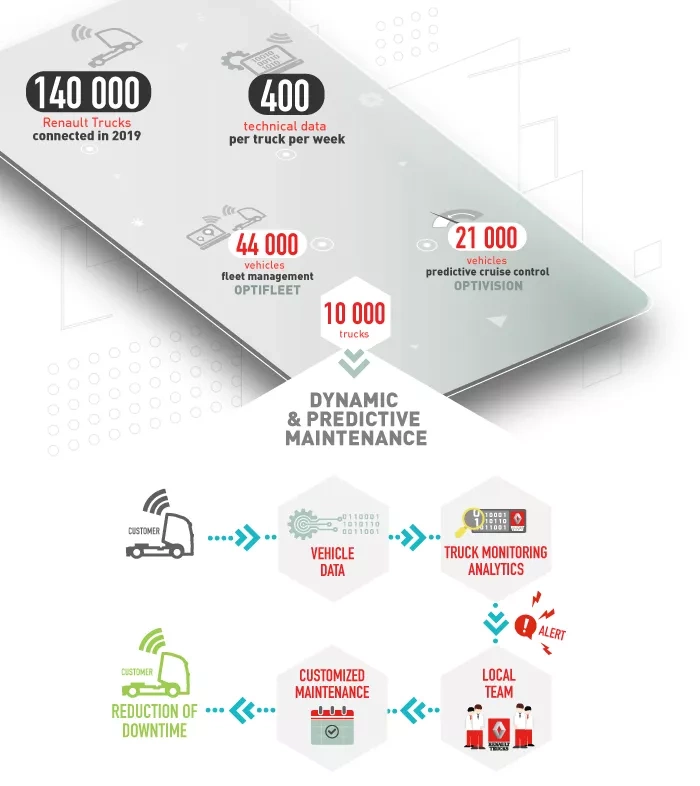 Images