e-cargo bikes
By integrating Kleuster products as a complement to its range of electric vehicles, Renault Trucks is providing professionals with an effective and innovative solution for last mile delivery. Renault Trucks is now the only European manufacturer with such a wide range of electric vehicles, varying between 650 kg and 44 t GVWR.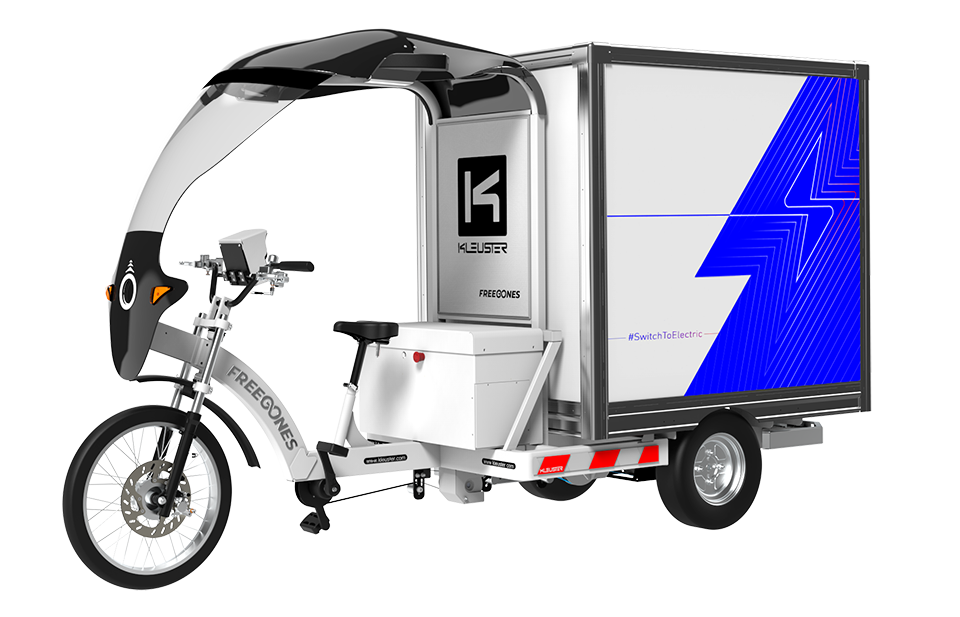 Driven by the same mission to decarbonise professional mobility, Renault Trucks has joined forces with Kleuster, a Lyon-based electric cargo bike manufacturer, to accelerate the production and distribution of the Freegônes e-cargo bikes. These cargo bikes are assembled at the heart of Renault Trucks' Vénissieux industrial site and distributed through the manufacturer's European network. 
Kleuster Freegônes: Reliable, Durable, Cost-effective
Not only can Freegônes access roads, cycle lanes, pedestrian zones, and LEZs, their small size and agility mean they can get close as possible to delivery sites, and therefore, customers. With its 80 km range, this e-cargo bike can be more productive than a utility vehicle and more cost-effective, thanks to its low carrying cost.
Built on a single body chassis, Freegônes is the only cargo bike on the market that offers 5 modules: dry box, refrigerated box, food service, flat bin, and refuse skip, each with its specific features. 
This modularity makes this e-cargo bike ideal for a variety of uses, from collecting or delivering packages or groceries, courier services, the craft trades, waste collection, green space maintenance, and the food sector.