The road towards decarbonised transport
#JoinTheGoodMove
The growing global demand for transportation must be satisfied by adopting sustainable solutions. Freight transport faces the formidable challenge of meeting the demands made on it by the fight against climate change while ensuring maximum efficiency. To achieve this goal, the entire sector must undergo a radical transformation to become carbon neutral as soon as possible.
The internal combustion engine will continue to be one of the possible solutions, but in a world that is seeing a massive shift towards fossil-free propulsion systems based on electric batteries, fuel cells and biofuels. The transition to electric vehicles will take place segment by segment, market by market and region by region. It will happen very quickly once the total cost of ownership for customers is offset by the demand for carbon-neutral transport services and once certain preconditions are met, such as the availability of charging infrastructure.
100% carbon neutral trucks by 2040
Renault Trucks has pledged to contribute to the goal of the Paris Climate Agreement by decarbonising transport by 2050. For the company, this means a 100% fossil-free fleet by that date. As trucks have a lifespan of around 10 years, all the vehicles sold by Renault Trucks from 2040 onwards will therefore be fossil fuel-free. Our goals, established under the Science Based Target (SBTi) initiative, are based on scientific data.
This transformation calls for a gradual shift away from fossil-based diesel and headway to be made in the decarbonisation and electrification of transportation across as many applications as possible. The three technologies underpinning this transition are fossil-free internal combustion engines - synthetic diesel, biofuel, biogas, hydrogen, etc. -, electric batteries and hydrogen fuel cells.

The withdrawal from diesel will not be fully compensated by biofuels, whose limited availability will see them reserved for sectors other than road transport. In the long term, internal combustion engines, powered by synthetic diesels, biogas or hydrogen fuel, will concern a limited number of vehicles and uses.
The major transformation will lie in the field of electric power. Trucks equipped with batteries or fuel cells for long-distance use should be in the majority within 20 years. These solutions are already being rolled out in applications such as urban distribution, household waste collection and worksite approach, and will continue as the technology, sectors, territories and infrastructures mature.
Reducing CO2 emissions
Renault Trucks is tackling the challenge of cutting its CO2 emissions by constantly improving the energy efficiency of its diesel trucks, by devising 100% electric solutions for emission-free transport and by extending the life of its vehicles in a circular approach.
 
Trucks that are more fuel-efficient than ever
We have considerably reduced the environmental footprint of our vehicles without compromising their performance or reliability. In response to the issue of climate change, Renault Trucks is constantly improving the fuel efficiency and cutting the CO2 emissions of the trucks it designs and puts on the road. In 2022, Renault Trucks is offering new-generation 11 and 13-litre engines on its T High, C and K ranges, as well as new equipment such as the turbo compound, which enable its trucks to consume up to 10% less fuel than vehicles of the previous generation.
We have opted for electric power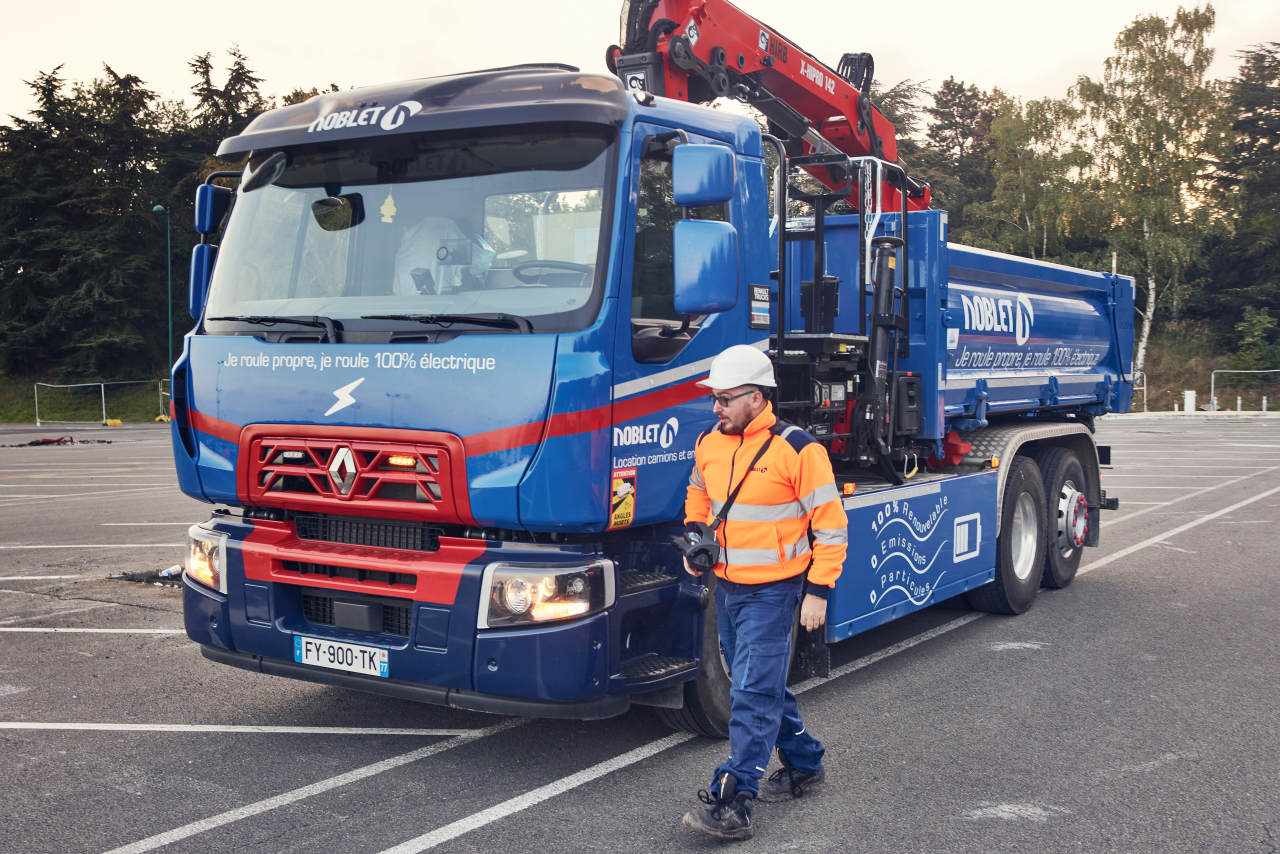 We identified electric power as an alternative energy source very early on, and in 2010 marketed an electric vehicle for urban distribution. Electric vehicles are the pillars of our strategy, and we aim to be the leaders in this field. We are aiming for 50% of our volumes to be electric vehicles by 2030.
Renault Trucks produces medium-duty electric trucks in series and deploys these solutions for urban distribution, household waste collection and worksite approach. In addition to a wide range of vehicles, we are developing a complete set of associated services including battery solutions, solutions for installing charging infrastructures at customers' sites, optimization of the energy used, repair and maintenance, financing and insurance, making this offer a complete equipment-as-a-service solution.
A comprehensive offer of full electric vehicles
As a pioneer in electric vehicles, Renault Trucks offers the broadest choice of electric vehicles in the market
We extend the life of our trucks
To limit the use of raw materials and the environmental impact of the vehicles it manufactures, particularly their carbon footprint, Renault Trucks has adopted a circular economy approach which takes into account the second and third life of vehicles, as well as their re-use in various forms and their recycling.
Regenerate: Renault Trucks renovates and reconditions its used vehicles, updates their software and equips them with the latest technological developments available on new trucks.
Repurpose: through its Used Trucks Factory, Renault Trucks gives a second life to its used vehicles by transforming them according to market demand, in order to provide tailor-made used vehicles adapted to the needs of operators: transformation of tractors into rigids; conversion to biodiesel.
Recycle: we offer a range of refurbished mechanical parts and components for standard exchange. This makes it possible to reduce the environmental impact during production by 60% compared to that of new parts.
Renault Trucks, a partner in decarbonisation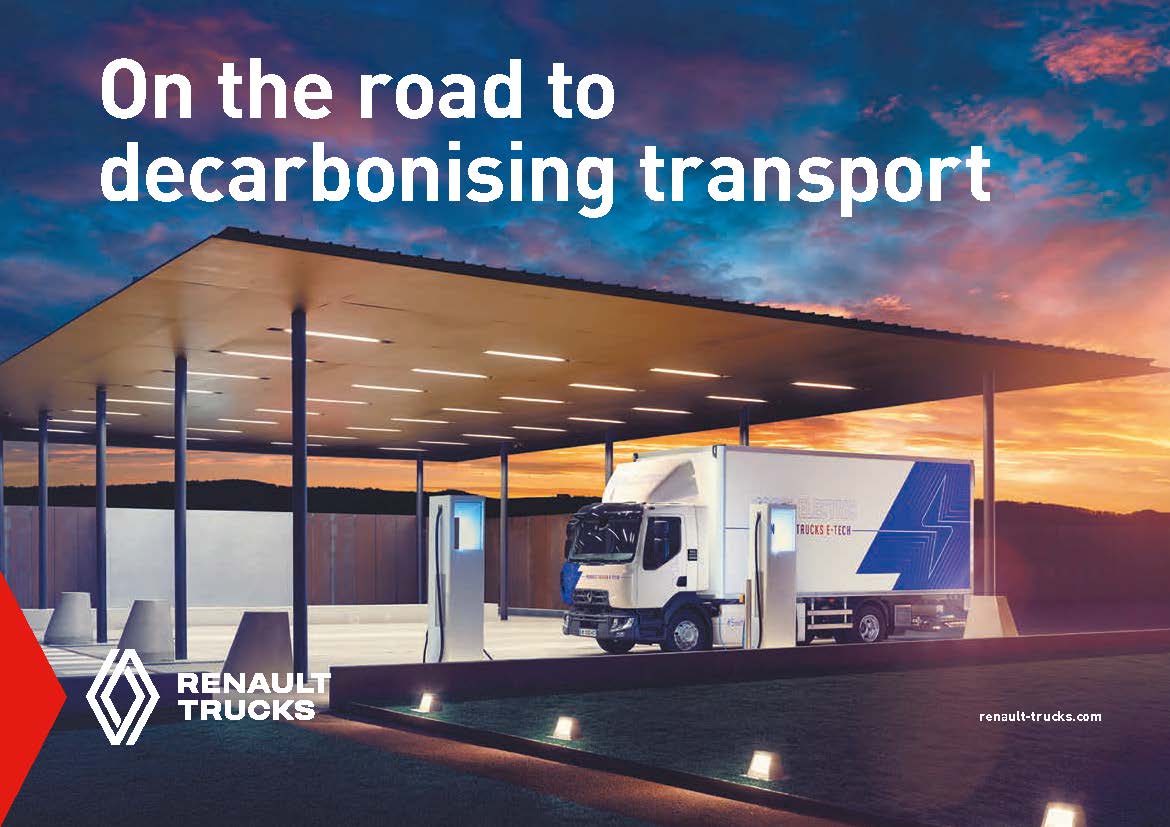 Renault Trucks supports road professionals throughout their energy transition, by providing input for their strategic thinking, setting appropriate decarbonisation objectives with them, offering a turnkey solution and monitoring its implementation.
SUSTAINABLE DEVELOPMENT BY RENAULT TRUCKS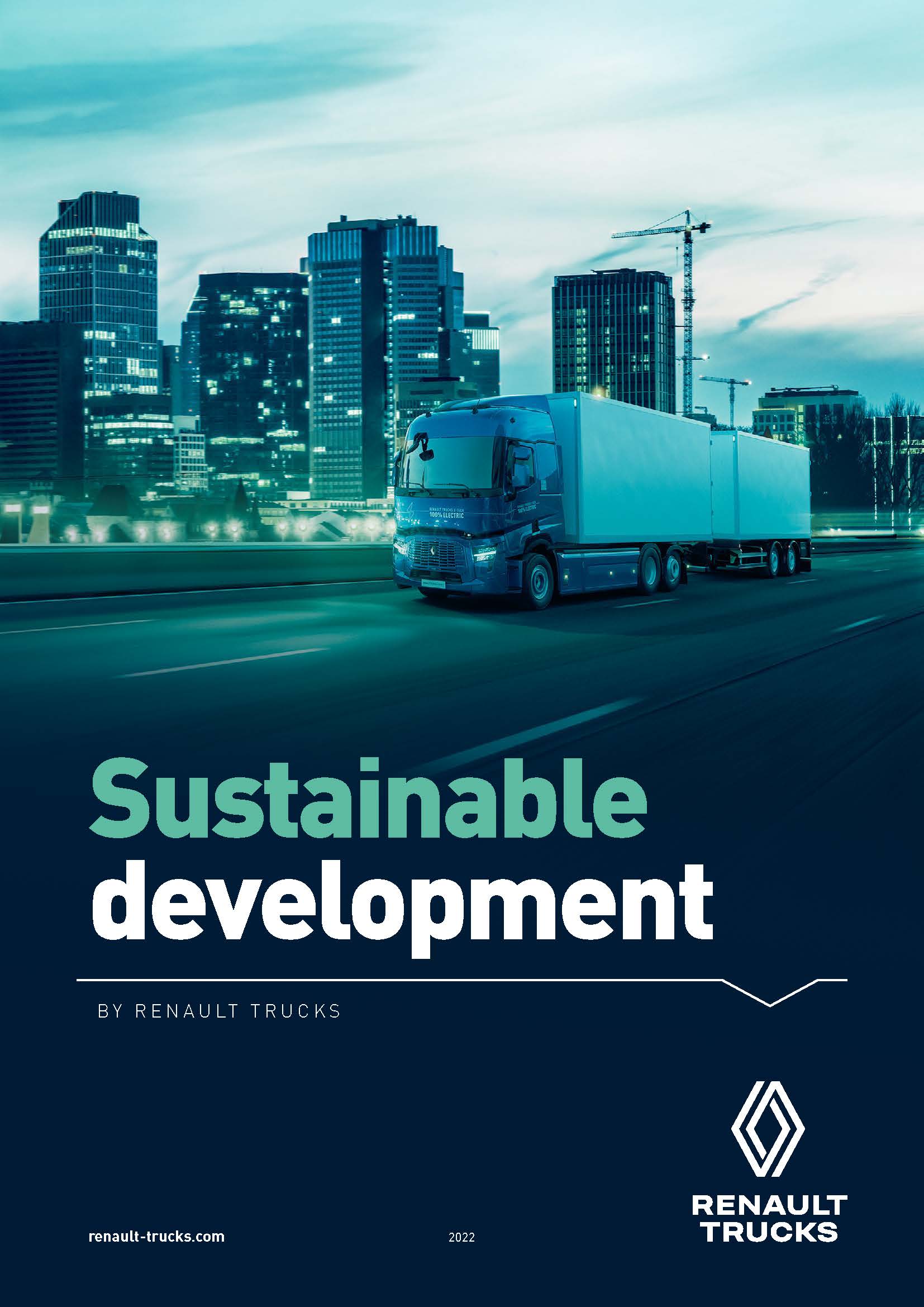 Renault Trucks has built up a sustainable development model which takes into account economic, social and environmental issues in a balanced way. In all its operations, Renault Trucks is committed to reducing its impact on the climate, using resources and conducting its business in the most responsible way.
Sustainable development by Renault Trucks >